How to Help?
We need your support.
"Small streams flow together to create great rivers!"
We very strongly encourage small donations to be made every month or every couple of months. No donation is too small. And we welcome larger donations, which we are happy to discuss with prospective donors. Bank account.
Read about the achievements of Les Amis de Svieta 2000-2010.
Read about the achievements of Les Amis de Svieta 2011-2020.

Here is a list of actual projects needing your support:
Find out how you can make your donations here!

Previous projects for which funding has been secured
Sofia needs your help! Sofia needs €95 monthly for special medicines, special nutrition and for sensors to monitor her.
Second "Mother-Baby" department planned at NBH.
Boarding school in Zurupinsk needs a new bathroom. A cost estimate for the renovation of the first bathroom was made. The work will cost about CHF 6'000.- (6,000 US$).
Yaroslav was operated in Kiev Cardio Center (KCC) already and now he has to go back for a checkup. And this costs US$ 100 (~ € 100 or ~ CHF 100).
Little Sofia was born with two serious diagnoses: congenital heart disease and cleft palate. She needs a special protein rich diet to get stronger and this costs US$ 150 (~ € 145 or ~ CHF 150) each month.
12 bathrooms in children's bathroom renovation project in Nikolaiev Baby House were renovated. Total cost for this project was US$ 78,000 (~ € 50'000 or ~ CHF 80'000).
Two kids from NBH needed our help.
Total amount is US$ 1,000 (€ 800 or CHF 1'100).
Three girls and a boy from NBH need heart surgery. Total amount is US$ 4,800 (~ € 3'200 or ~ CHF 5'800).
Efficiency enhancement in heating system at NBH.
Total amount is US$ 7,500 or (CHF 8,200 or € 5,350).
NBH needs a new phone system with 24 internal and 3 external lines. Total cost US$ 4,000 (€ 3,200 or CHF 4,800).
Anti flue vaccine for NBH. Total amount is US$ 2,650 (~ € 1'800 or ~ CHF 2'300).
Dozorov needs heart surgery.
LAdS needs a new car.
For an other used car we are looking for approx. $ 10,000 (CHF 10,000 or € 6,000).
Nikolay's operation in Kiev will cost approx. $ 4,000 (CHF 4,000 or € 2,500).
Montessori outdoor playground in Nikolaiev Baby House. In order to complement the Montessori indoor classroom, an outdoor playground is being realized. We are short of US$ 4,900 (~ € 3'600 or ~ CHF 6'000) to finish it.
For final Montessori certification at Nikolaiev Baby House US$ 1,300 (~ € 750 or ~ CHF 1'200) are required.
Irina (13 months) and Vitaly (7 months) both have a cleft palate problem. Funding for the trip to Kiev for consultation at the center of maxillofacial surgery was secured.
Two young girls need your help. A generous sponsor from USA has agreed to ensure Nataliya and Ilona will be able to have orthopedical surgery. A huge thank you to them!
Viktoriya needed heart surgery. Verena from New Zealand has kindly accepted to cover extra costs generated by Vika's longer stay at KCC. A huge thank you to her!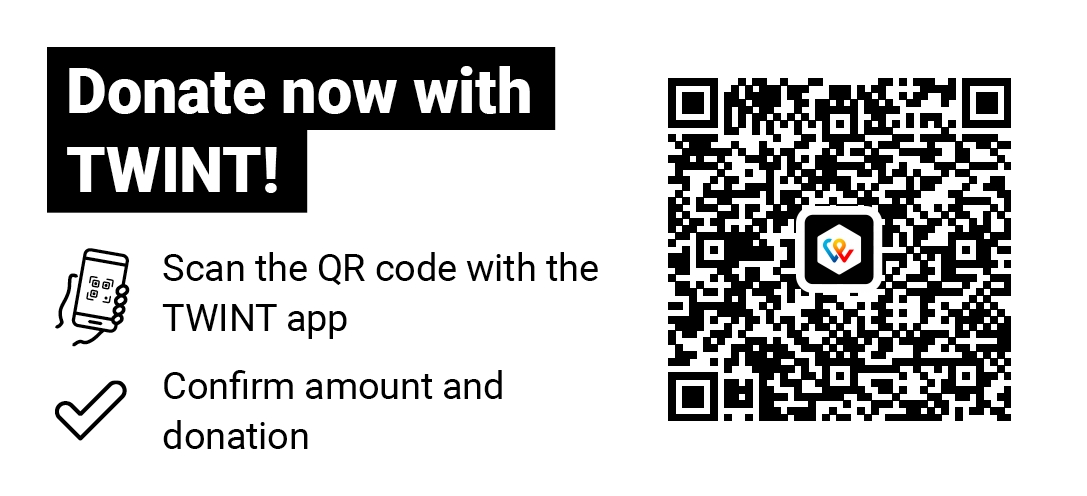 Or please click on this twint Link to donate.