Flu vaccine for NBH
This is an archive page of Les Amis de Svieta from 2000-2021
Winter season is not far away. Chief doctor Olga of Nikolaiev Baby House (NBH) asked for help financing flu vaccine again this year (we are talking about seasonal flu vaccine, not 'swine flu' vaccine!).
Thanks to a generous donation from LAdS USA, the flu vaccines needed for 2009 could be purchased and have been delivered.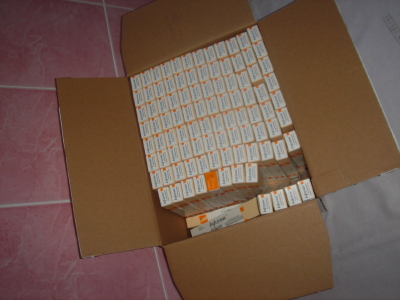 Injections have been given already and Chief doctor Olga and the kids from Nikolaiev Baby House (NBH) are very grateful.