Contact
The association only exists through its generous member's donations.
"Large rivers are built from many small brooks!"

To contact us:

Email:

Postal address for letters:
Freunde von Svieta
3000 Bern / Switzerland

Please call for the postal address for packages.
Phone:
Thomas Rudolf
+41 31 371 18 92


Bank account number:
15-736331-1
IBAN CH88 0900 0000 1573 6331 1
PostFinance AG
Mingerstrasse 20
3030 Bern
Schweiz
BIC (SWIFT-Code): POFICHBEXXX
Account holder:
"Freunde von Svieta – Amis de Svieta"
3000 Bern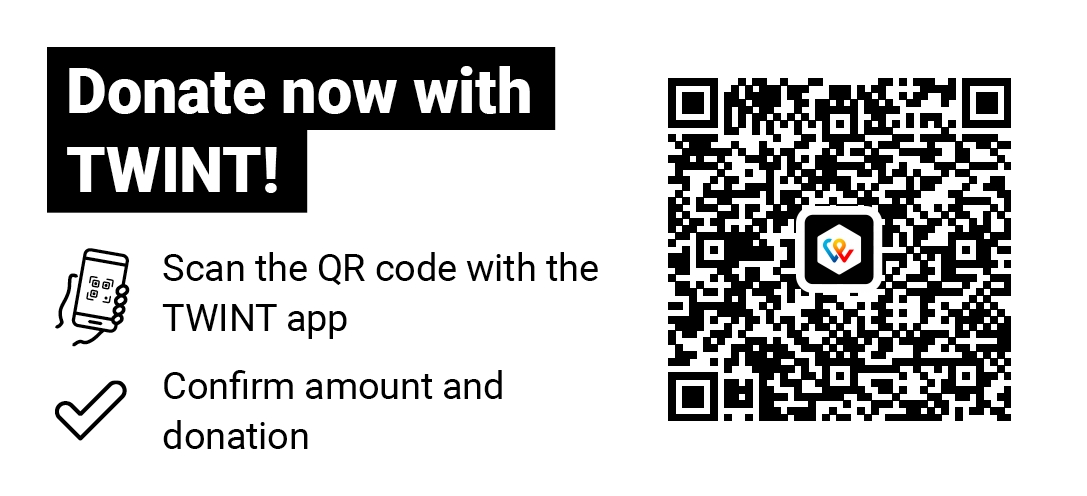 Or please click on this twint Link to donate.