About Amis de Svieta
USA
Les Amis de Svieta USA, Inc. has officially been registered as a non-profit organization in the United States in July 2008. For more details please click here.
For bank details please click here.
For news about the current situation in Ukraine please click here.

Switzerland
Les Amis de Svieta (Switzerland) was started in summer of 2000.
November 21st, 2010 we celebrated our 10 year anniversary.
It was a success, many people joined us in Saint-Brais.
In 2020 we could not celebrate our 20 year anniversary due to Covid. Read more about the achievements in the years 2011 thru 2021.

The success story continues (flyer 8.2021 & flyer 11.2021).
In the summer of 2021, the new association Freunde von Svieta / Amis de Svieta was founded with the aim of continuing the work in Ukraine. Freunde von Svieta / Amis de Svieta looks back on more than 20 years of helping Ukrainian orphans and now with a new leadership team into the future.
The steering committe as of April 29, 2022….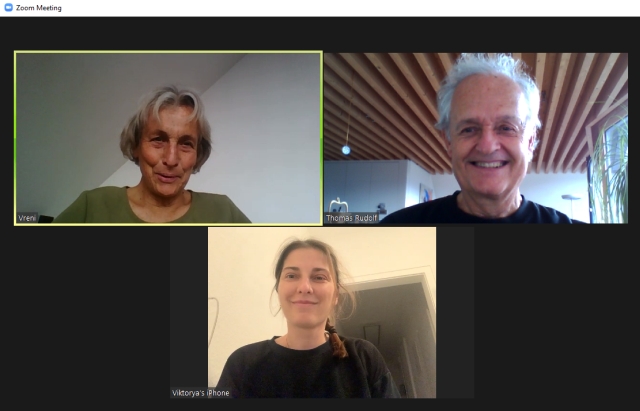 Read more about the steering committee!
We are supported on site in Ukraine as we have been for 20 years by Viktoria (Vika) Dobrzhynska. The work on site would be unthinkable without the support of a person who knows the situation in the country and in the orphanages like no one else. Thanks to this representation in Ukraine, we can also ensure that the donations arrive where they are most urgently needed, with the children.
The main goal of the Freunde von Svieta / Amis de Svieta is to help the two orphanages in Nikolaiev and Kherson, as well as other orphanages in Ukraine. Financially and organizationally, the Freunde von Svieta / Amis de Svieta support orphans who need medical assistance. This includes in particular expenses for:
Medical examinations and treatments
Operations, laboratory tests, vaccines and medicines
Medical equipment
Therapies and related aids
Furthermore, the Friends of Svieta improve the lives of orphans, from birth until they are of age, and it can also support adult orphans with disabilities.
We also contribute, when possible, to the costs of:
Further training of staff
Building maintenance and renovations
Infrastructure projects
Friends of Svieta is a non-profit organization supported by members and donors. It is politically and denominationally independent. The association qualified for tax exemption (Swiss taxation only).
Sometimes we also collaborate on projects in other locations in Ukraine with other aid organizations (for example, with an Orphan's Bright Star).
Please visit this page to find out how you can donate!
We would like to stay in touch with you.
Please sign up for our Newsletter .
Thank you so much in advance!