Viktoriya needed heart surgery (update)
This is an archive page of Les Amis de Svieta from 2000-2021
Updated news here!
Young Viktoriya arrived at Nikolaiev Baby House in November of 2006. Director Olga Ivanovna asked us to find a sponsor for urgently needed heart surgery at Kiev Cardio Center (KCC). Approximately at the same time we were contacted by Verena from New Zealand, who was looking to sponsor an orphan in Ukraine, a lucky coincidence.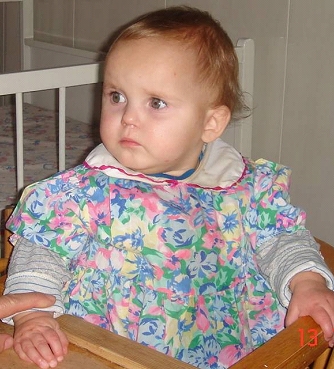 A first trip was organized in December 2006. Viktoriya traveled to Kiev's Cardio Center (KCC), where her diagnosis was confirmed. She needs heart surgery but could not stay at KCC because her general health state was not good enough to stand such an operation. Viktoriya had to return to Nikolaiev Baby House. It was decided that she would be taken to Kiev again as soon as she would be completely healthy.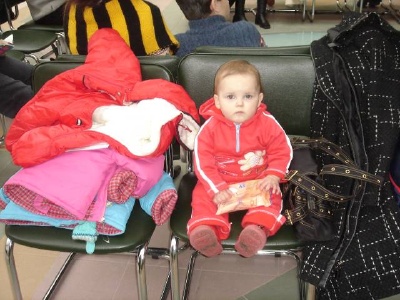 A second trip was organized in February 2007.
Same thing, young Viktoriya got sick again. The problem is that Viktoriya is rather weak because of her illness and catches cold too fast. There were pretty bad weather conditions on the way to Kiev and though the nurses were trying their best to keep her healthy, next morning she already had running nose and that was enough for the doctors to say "no" again. She had to travel back again to Nikolaiev Baby House hoping that some more time and coming spring would help her feel better.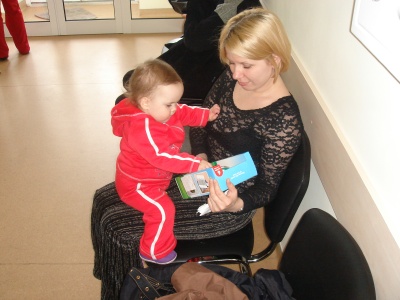 A third trip was organized in April and this time finally young Viktoriya arrived well in Kiev KCC and was operated on Tuesday April 24th 2007. Operation took very long (5 hours) but Viktoriya survived it, though she had to stay in intensive care for a week because of high temperature and irregular breathing. On April 30th, her heart stopped beating and she had to be brought in emergency to surgery room again, for a second heart surgery. Latest doctor's reports are encouraging although Viktoriya is still in intensive care.
May 10th 2007
Vika had talked to nurse taking care of young Vika today: she is still in intensive care but doesn't need breathing and blood circulation assistance. She started to eat regularly again and moves again. Unfortunately, she still has fever probably coming from pneumonia and is under antibiotics.
These are good news, even if young Vika has not yet finished to suffer!
May 18th 2007
Viktoriya is out of intensive care and lives now with her nurse. She still has to stay for a few more days at KCC. But doctors are confident she will now completely recover.
June 7th 2007
Viktoriya and her nurse are back to Nikolaiev Baby House. Vika is of course still convalescent but her heart problems are now only bad memory 🙂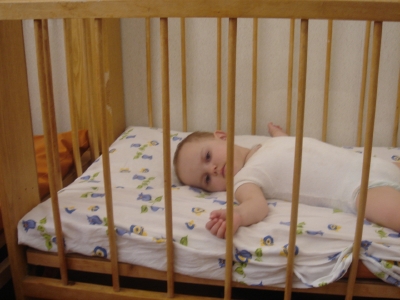 July 5th 2007
Viktoriya is fine and recovering fast after the operations.
Last update: December 2008
Happy End: Viktoriya gets adopted to Italy.
🙂