Second "Mother-Baby" department planned!
In April of 2016 director Olga Ivanovna started this project "I will manage everything if my mum is nearby". It was a risk to start this project because no one knew if mothers with newborn, disabled children would get in contact with NBH and whether this offer was needed. With great commitment and anticipation, the renovation was planned and carried out.
At the end of 2017, this new department was opened and a waiting list had to be created in early 2018!

The mothers are allowed to attend one of these courses in the "mother baby" department for a month at most four times a year. They are trained by professional nurses in dealing with the disability of their child.
It makes much more sense obviously to train the mothers and thus to prevent that there are more and more abandoned toddlers who then have to be adopted somehow and somewhere.
Thanks to this success director Olga Ivanovna has decided to more than double the capacity.
Les Amis de Svieta wants to support Olga Ivanovna.
We look forward to your donation!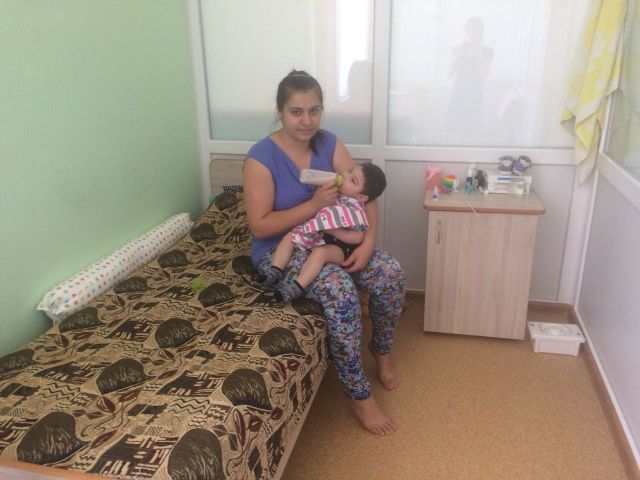 Currently, the "mother-baby" department has space for 6 young families. It is planned to expand this capacity by an other 2 places and to build the same kapazity again in the lower floor, to more than double the total capacity.
Such a bathroom is used by 6-8 young families.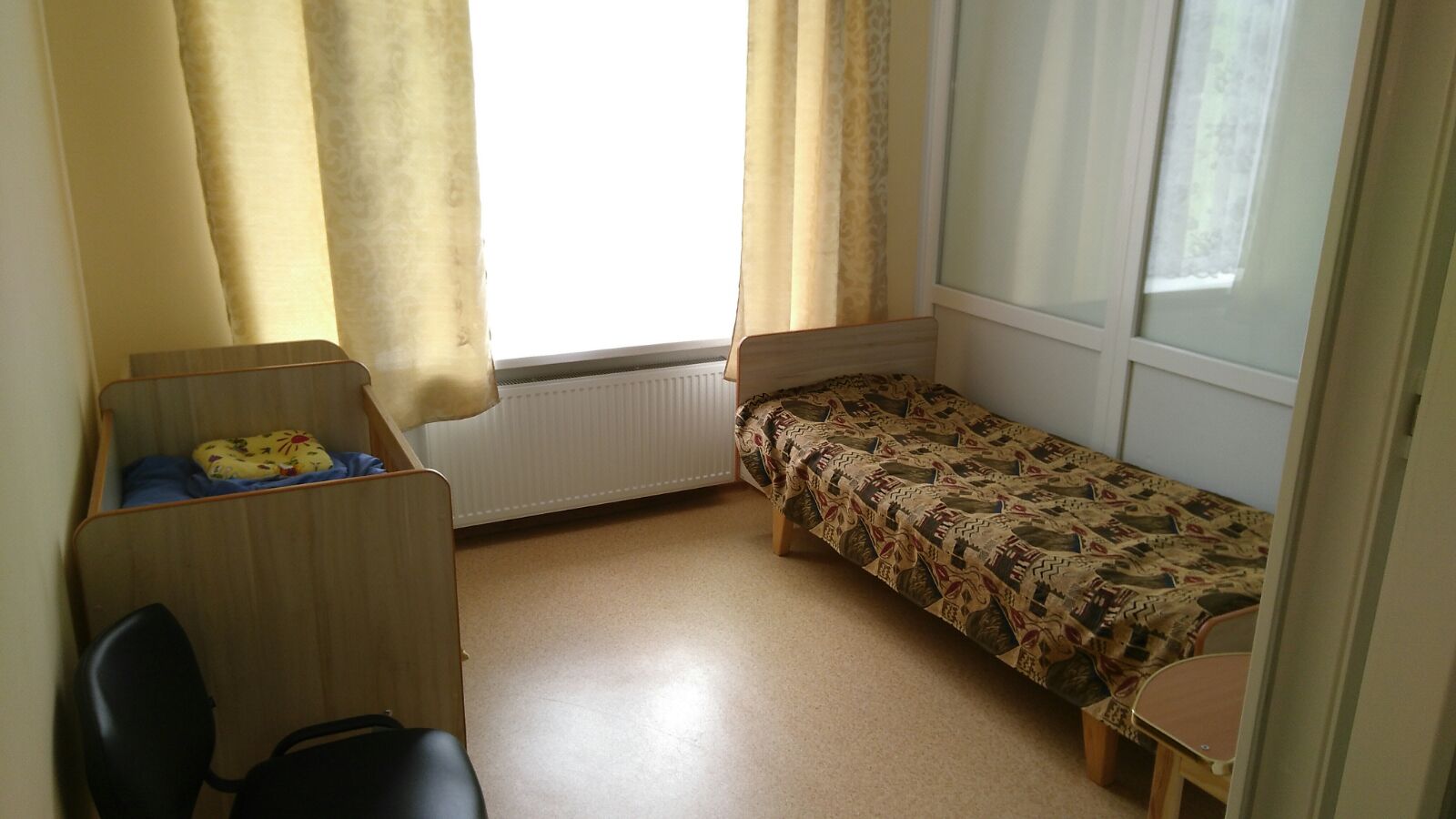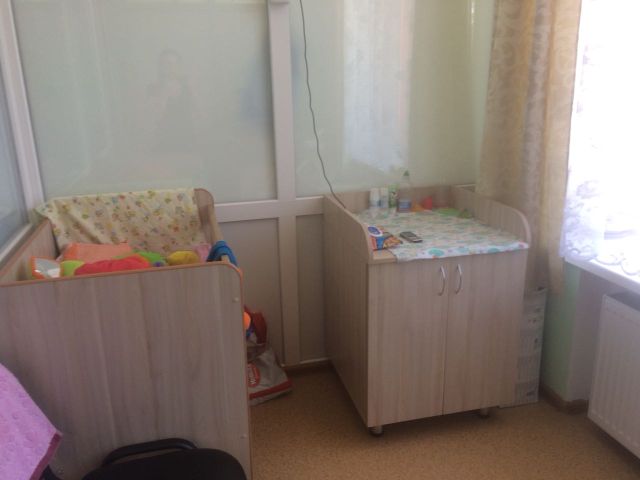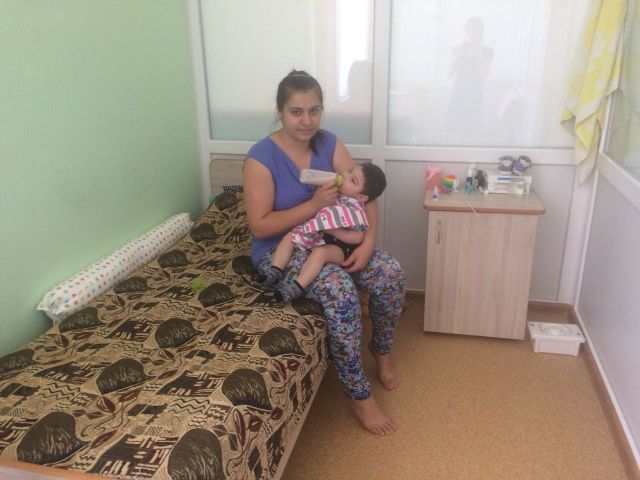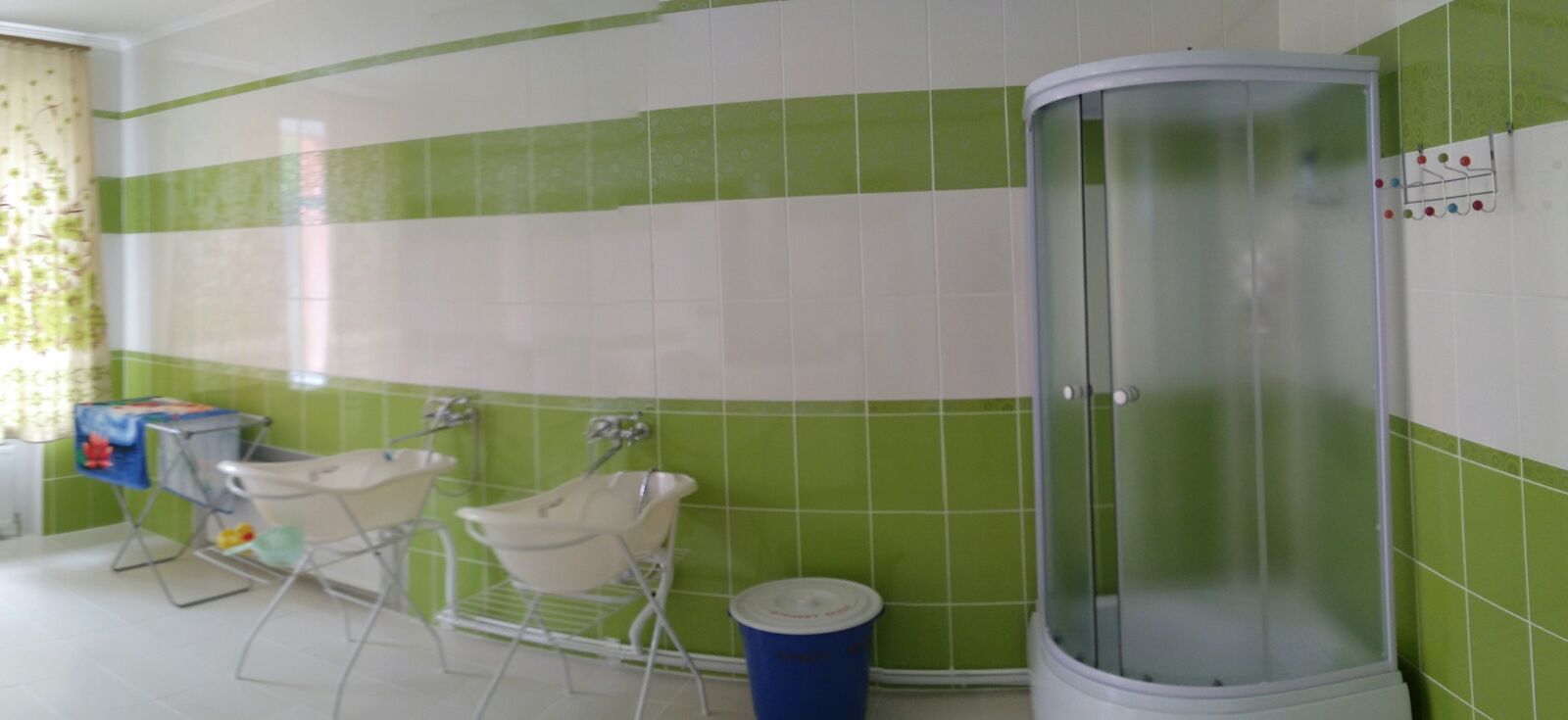 Please help with a donation to double the capacity!
Costs for the planned expansion will be US$ 25,000 (CHF 25,000 oder € 22,000).
Read the history of this project since 2016.
Link to a last article about first "mother & baby" project.
Link to a forth article about "mother & baby" project.
Link to third article about "mother & baby" project.
Link to second article about "mother & baby" project.
Link to first article about "mother & baby" project.
Please help!
Little drops build huge rivers. If you can, please donate a few dollars and we will be able to finish this project on schedule!
Please help and visit this page to find out how you can donate!
Or just click on the "PayPal Donate" logo in the right column.