Trip to Kiev with Artem and Yaroslav
Updated news regarding Yaroslav here!
Last week, March 17th, we made a trip to Kiev with two children from NBH to Kiev Cardio Center (KCC).
That was neither the first trip to Kiev for Yaroslav nor for Artem. Especially for Yaroslav it was a very important trip.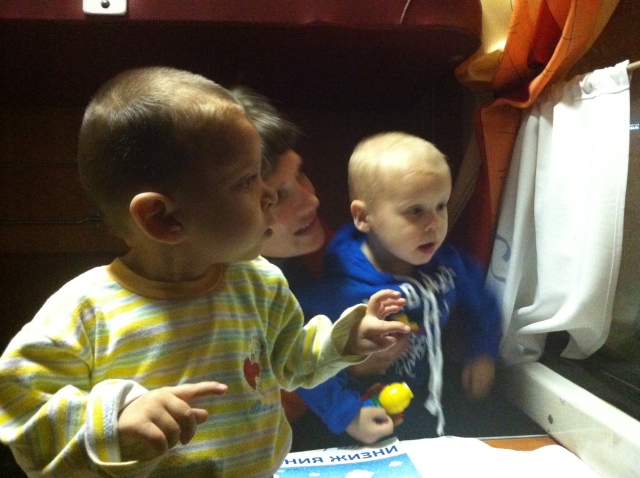 It was already the fifth consultation of Yaroslav at KCC, all previous times he was sent back home because he was not physically developed enough for such a serious operation. Meanwhile his health state has worsened and doctors had no other option than keep him at hospital.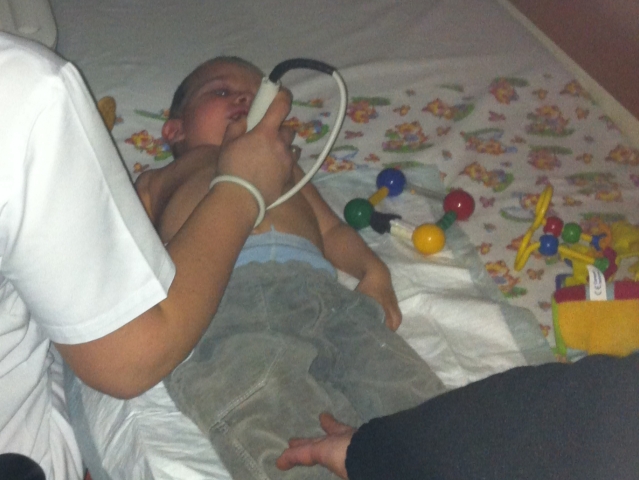 The operation will be very difficult. The boy will get new mitral valve. The chief doctor of the Cardio Center will personally operate our boy. The operation is scheduled for April 1st.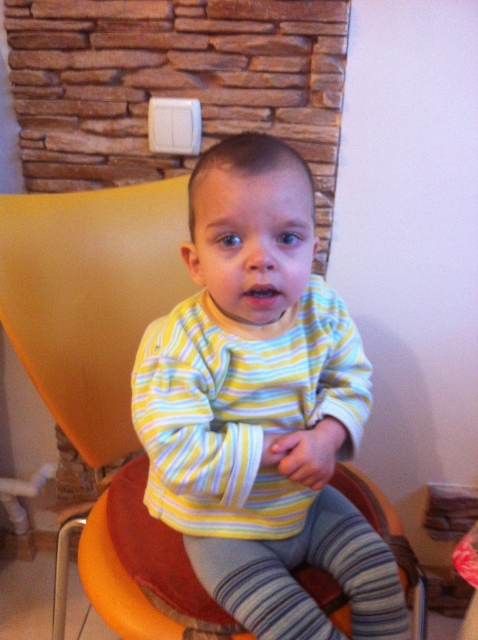 As for Artem (who was already operated back in May 2014) he got recommendations re his further development and was let back home.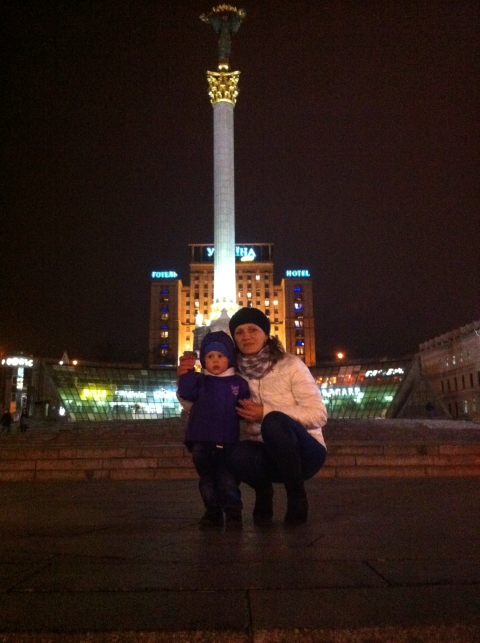 Update 6.4.2016
Yaroslav is not operated yet. Now they say that intensive care unit is full and all operations are postponed because there is nowhere to bring children to after operation. The hospital is really full. We have never ever seen that many children in that hospital. Parents are sleeping in the corridors waiting for a bed. Terrible!
Update 12.4.2016
Yaroslav was operated last week. Operation lasted 6 hours and was rather difficult but successfull. Yaroslav has now left the intensive care unit, which is a good sign.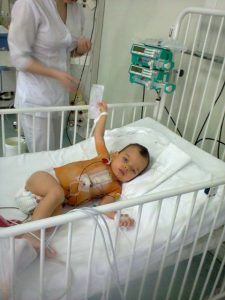 We all hope Yaroslav will be allowed to travel back home to Nikolaiev within a week.

Update 27.4.2016
Good news, after 41 days staying in Kiev, Yaroslav was sent home. He travelled with his nurse by night train from Kiev to Nikolaev, where they arrived early in the morning at 5 pm.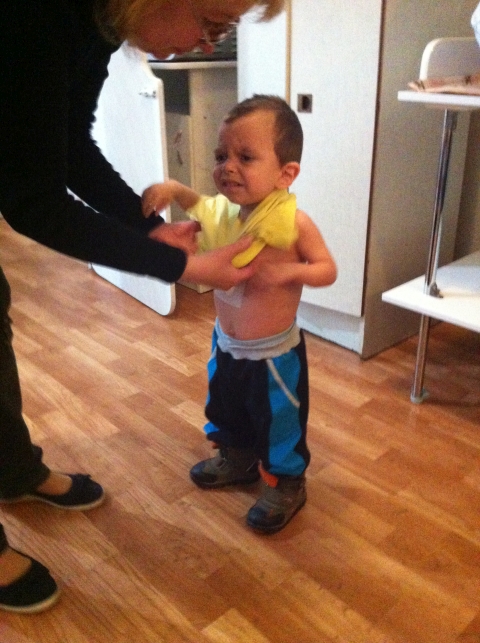 Next consultation and check up in Kiev will take place in a month.
We will keep you posted about further recovery of Yaroslav.
Please help!
Little drops build huge rivers. The operation Yaroslav requires will be very expensive!
Please help and visit this page to find out how you can donate!
Or just click on the "PayPal Donate" logo in the right column.