Maxim traveled to Truskavetz
For LAdS the children and their treatment remain the main priority. Whenever a new wish comes from the nursery school (NBH) to help a child, we try to fulfill it.
At the end of 2016 we met Maxim.
The boy has cerebral infarction (CP). He received a transfer from the local health office to the rehabilitation center of Dr. Kozyavkin. This rehabilitation center is located in Truskavetz, a small town in the Carpathians, 1'100 km away from Nikolaiev. The journey by train and bus took 20 hours.
This center is known for the great results achieved by the doctors in the treatment of the children. For this reason, it was the best way to get the child to the treatment. Also for the physiotherapist, who accompanied Maxim, it was very useful and interesting to see which methods are used in this center.
These pictures are really impressive.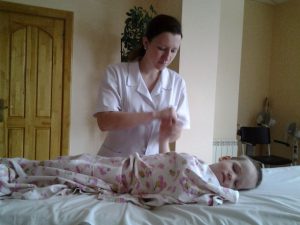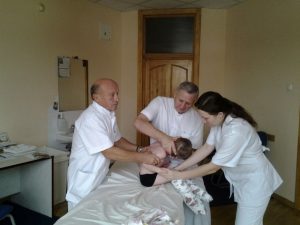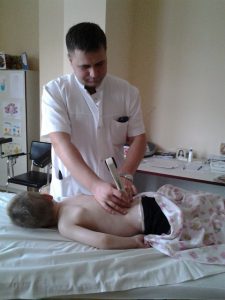 In the name of Maxim, we would like to express our sincere thanks for your donations that enable us to pay for such a rehabilitation course.
Please visit this page to find out how you can donate!
Or just click on the "PayPal Donate" logo in the right column.
Thank you so much in advance!