Aleksandr has congenital clubfoot
Updated news Mai 31st, 2018
Alexandr ist back from Kharkov. He was successfully operated on his foot. A week after the operation he got a plaster cast, again.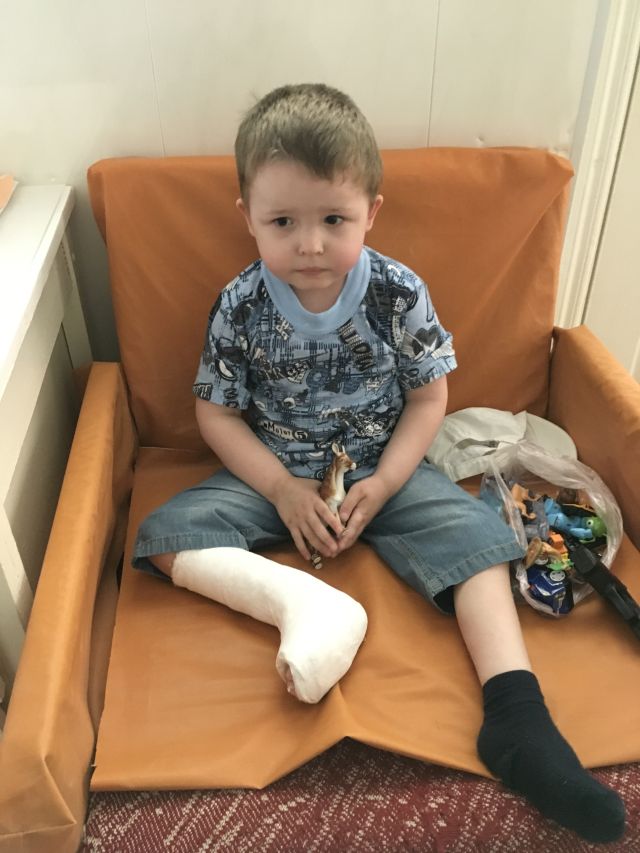 The next hospital visit in Kharkov is planned for the beginning of August…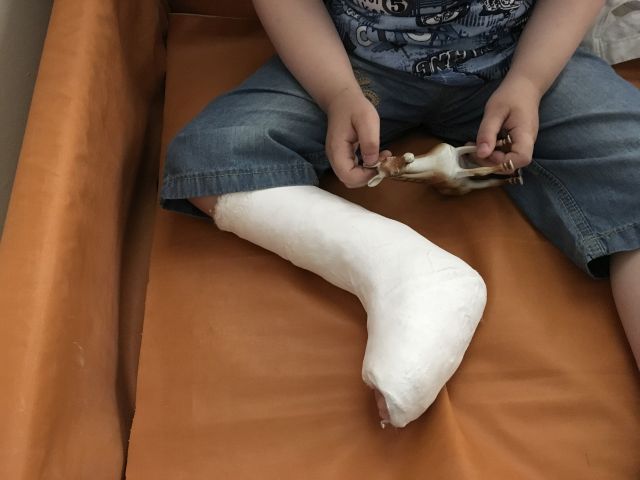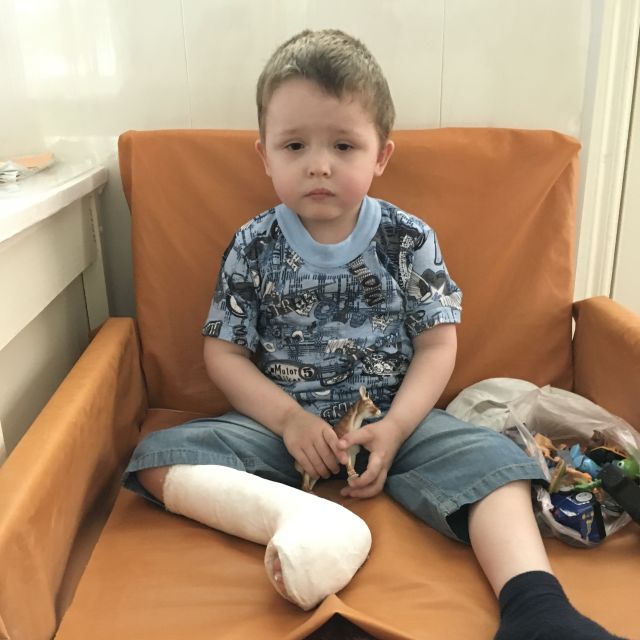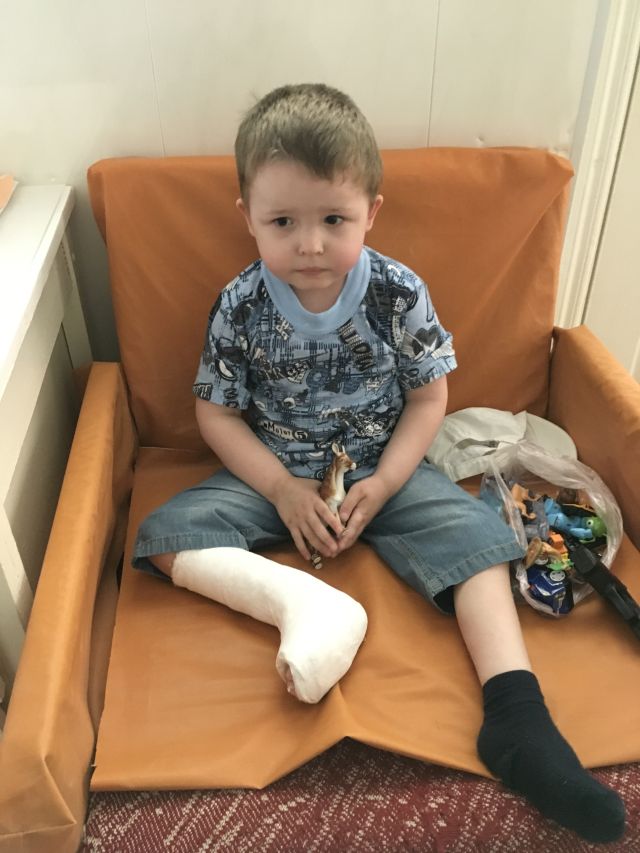 Updated news Mai 13th, 2018
Aleksandr (Sasha) and his nurse (Viktoria) were brought to the station by Viktoria Dobrzynska using her car. They traveled by overnight train to Kharkov, an 18-hour journey.
Aleksandr and his nurse will travel back to Kharkov this coming weekend, this time for surgery.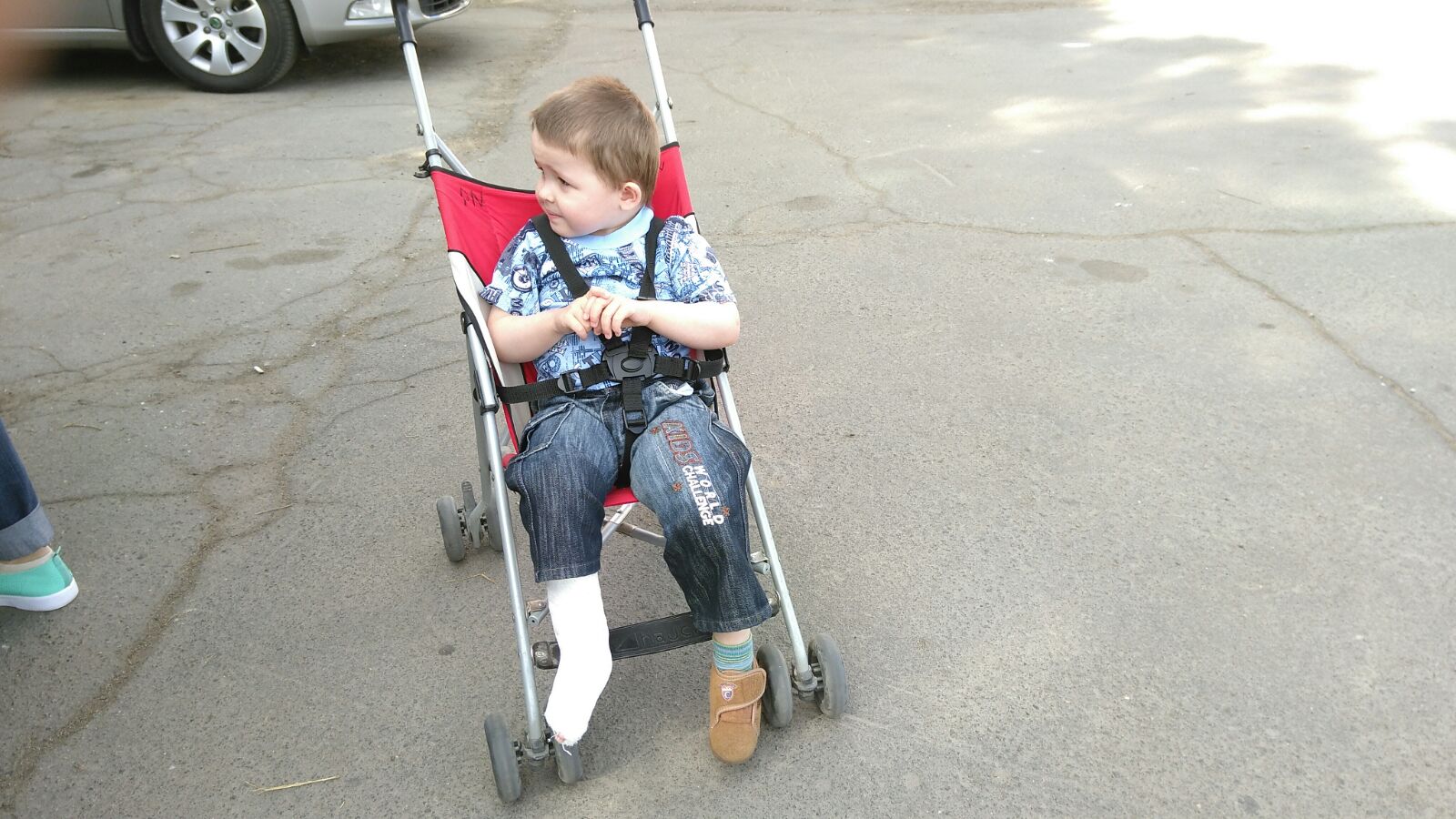 After this surgery, Alexander will be wearing a special splint for at least 12 months. The whole treatment will cost 750-800 €, which is a huge amount for NBH.
News April 28th, 2018
Aleksandr is 4 years old and has been living in NBH since September 2017. The boy was taken away from his mother because she did not take care of him.
The boy has a congenital clubfoot. He was treated in Kharkov's Institute of Orthopedics. The treatment consists of several parts. The first part is a plaster cast that needs to be changed 4 times, about every 10 days. This bandage will change the angle of the foot. After that, an operation has to be done.
Please visit this page to find out how you can donate!
Or just click on the "PayPal Donate" logo on the right column.
Thank you so much in advance!