Update: "I will manage everything if my mum is nearby"
Updated news 25.12.2016 regarding next phase of "I will manage everything if my mum is nearby" here!
At the beginning of 2016 we started a new and revolutionary project at NBH, aimed for mums with a handicapped child. Today, we are happy to inform you that the biggest project of 2016 is progressing at full speed. All preparation work has been finished; all the rooms have been dismantled.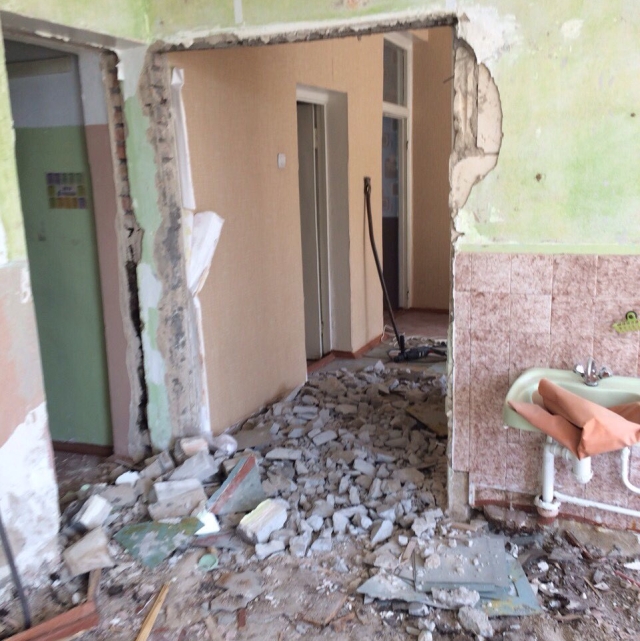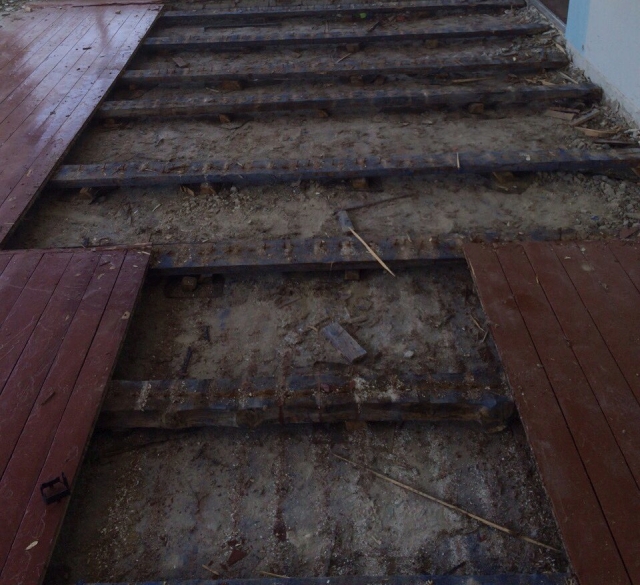 We have already bought quite a bit of required material, most has been delivered, but not all. The financial situation in Ukraine is so bad at the moment that people do not buy building material any more. That's why most of the suppliers do not want to stock a lot. If we order large quantities we have to wait up to three weeks till the material is shipped directly from the manufactures. That's how Ukrainian economy works at the moment…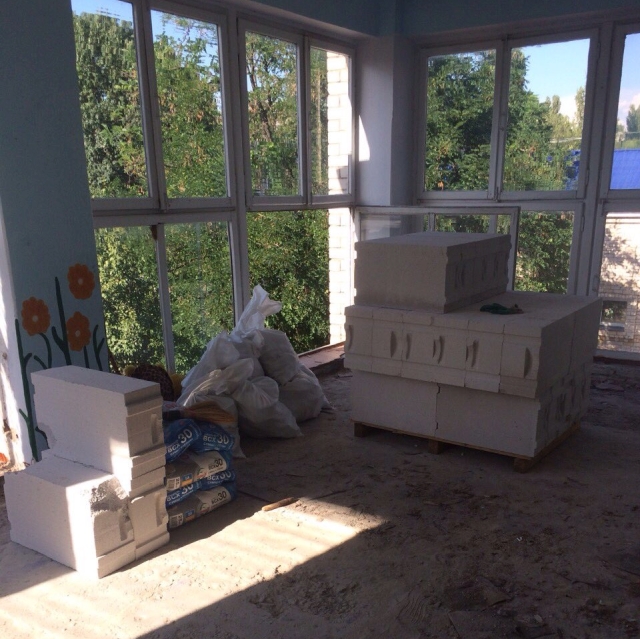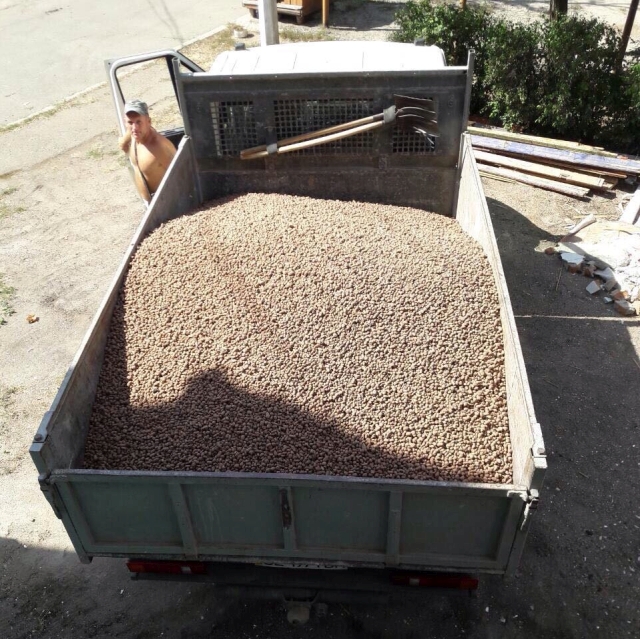 Olga Ivanovna is very happy with the work in progress!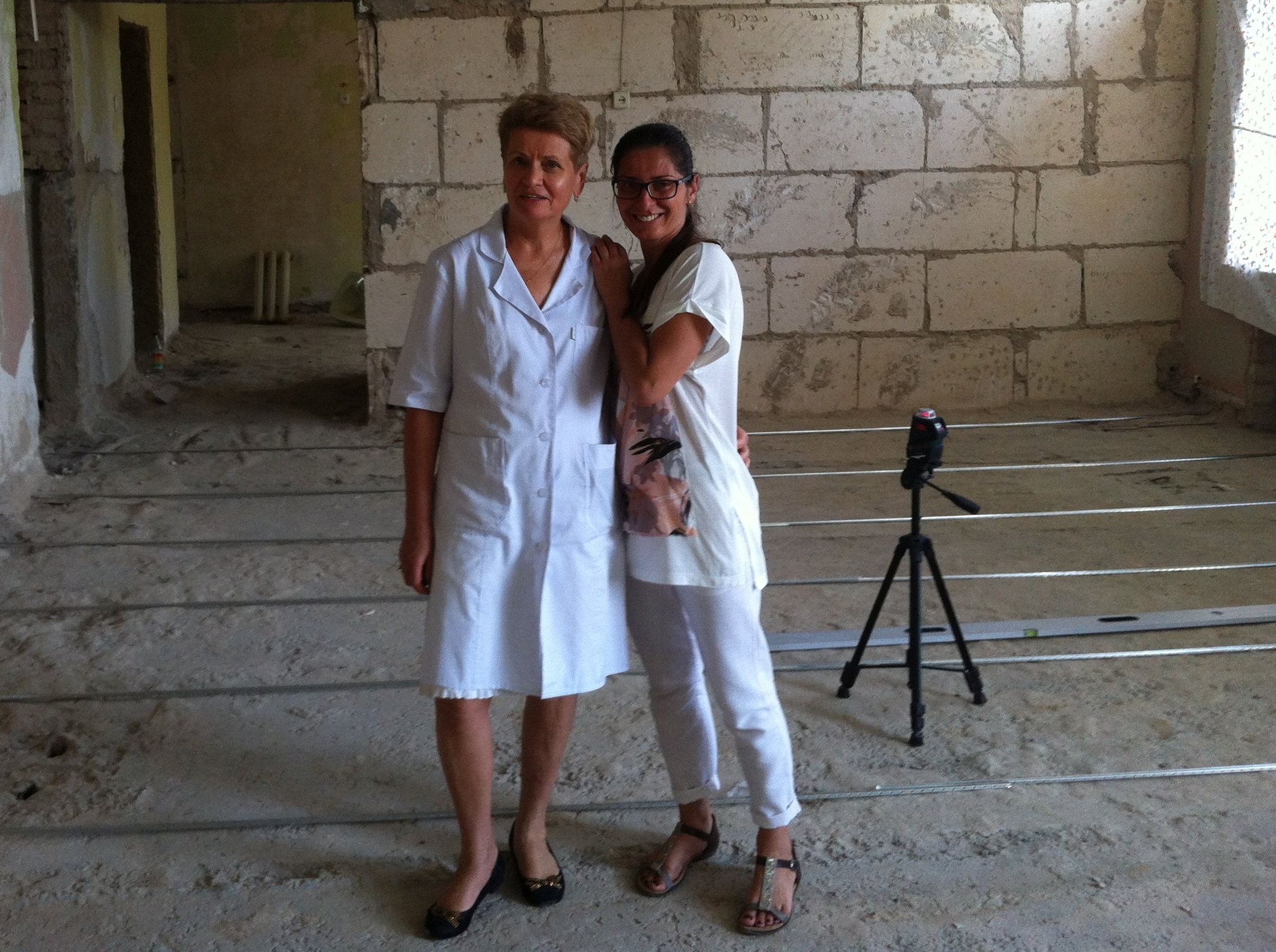 More great news: our friends from LAdS USA, Inc. have kindly agreed to cover the cost for electrical wiring and anti-fire system. Hopefully we now have enough money to finish reconstruction of the rooms.

Update 25.12.2016
We are happy to announce that reconstruction work is finished. The old group is absolutely new with modern layout and many windows.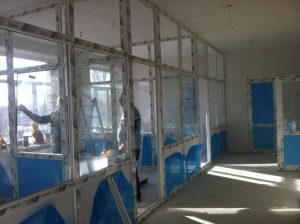 NBH has started with decorating work such as painting, tilling etc.
The next part of this project will be the purchase of equipment for the rooms. The biggest and most important issue is furniture both for rooms where the mother and her child will be living as well as for the other rooms (dining room, corridor and bathroom). Cost is too high and NBH does not have such money won't manage without your help. We kindly ask you for donation in order we could bring this wonderful project to the end.
But still a lot more needs to be bought and paid for:
new bed sheets, pillows and blankets
equipment and dishes for the kitchen
We kindly ask you to donate if you feel like to participate in this wonderful project.
Please visit this page to find out how you can donate!
Or just click on the "PayPal Donate" logo in the right column.
Thank you so much in advance!