Olga Ivanovna, 1 year update of cancer treatment
In August of 2015 Olga Ivanovna was diagnosed with cancer. One year later it is time for an update.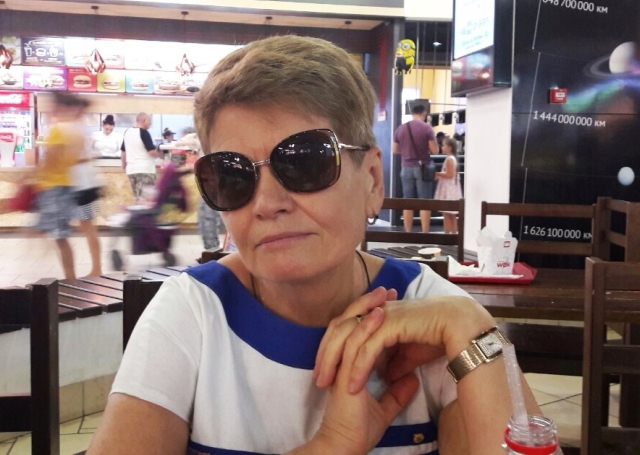 It was a difficult year, full of problems, pains, tears but hopes as well. Luckily enough our hopes came true and the operation, chemo therapy and radiation therapy course were successful and today Olga has recovered and lives a normal life again, which in her case means full time work at NBH.
According to the plan of her treatment she has to go every three months to Kiev for thorough examination. The first two checks took place in May and August 2016. Both times Olga's doctors confirmed they were more than happy with the results and at the moment do not see any further risk for the reoccurrence of cancer.
Olga Ivanovna has to take hormone therapy for the next five years, which costs a lot of money too! And she has to do physiotherapy. No need to say that she carefully follows all the instructions of her doctors (if she has the money to pay for them).
A heartfelt thank you to all for everything you have done to help Olga financially and with your prayers. Your support saved Olga's life. Olga heartedly thanks everybody who proved to be a true friend.
Previous articles about Olga Ivanovna and her cancer treatment can be found here.
Donations for Olga Ivanovna:
If you would like to donate, please contact directly, so she can send you instructions on how and where to send money. These donations will be handled separately from regular "Les Amis de Svieta" accounts and are dedicated only for Olga's cancer treatment.