General Assembly 2021 & Liquidation of the Association
Dear visitors of this website!
As you may already know, the steering committee has decided to liquidate the association "Les Amis de Svieta" after 20 years. Grateful for what we have been able to achieve for the children in the last 20 years since its foundation, we are now laying down our activities. We have achieved a lot and without you – dear donors – this would not have been possible! However, the work in Ukraine is never finished. It goes on and on, new orphans are born, there is no money to take care of them and these little orphans still need our help urgently. There is still so much to do.

The general assembly of our association will be held on Saturday 19 June or on Saturday 26 June 2021. At the General Assembly, one of the agenda items will be the liquidation of the association "Les Amis de Svieta". This requires the approval of the members present. Please come in numbers for this decision for the future benefit of children in Ukraine.
The exact time and place will be communicated, both in writing to all patrons and here on the website. Please visit this website regularly to stay informed.
What the future holds
It looks like the future is secured. Nevertheless, it goes on!
At the General Assembly it will be proposed that a new association under the leadership of would like to continue the activities of "Les Amis de Svieta". For this purpose, 5 people have expressed their interest. Further persons are always welcome.
It is vital for the orphans in Ukraine that we can continue to send donations from Europe to Ukraine. Since Corona, the Ukrainian state has even less money for the orphanages and for the orphans. Our work is therefore more important than ever.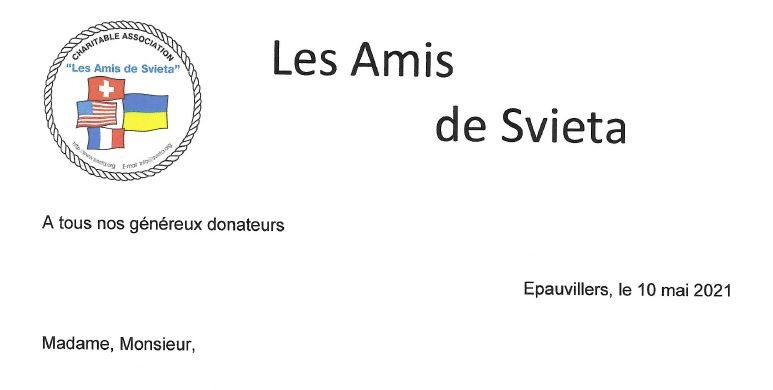 These 5 people would like to be part of the new steering committee:
Viktoria Dobrzynska (current), director of Les Amis de Svieta Ukraine and main responsible for all works in Ukraine.
Hans Rudolf Zurfluh (new) federally certified art therapist (was in Ukraine and in Nikolaiev and NBH in 2019)
Judith Fleischli ((new) lawyer, business economist)
(new), president of the board of a children's home, webmaster svieta.org (was in Ukraine several times since 2002, with Pascal Chavaillaz)
Johanna Aellig Alberts (new), social pedagogue, former director and now board member of a children's home (was in Ukraine in 2010, in Nikolaiev in the NBH with Pascal Chavaillaz)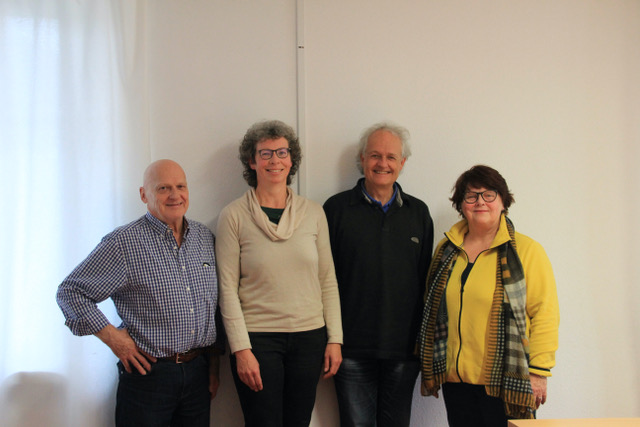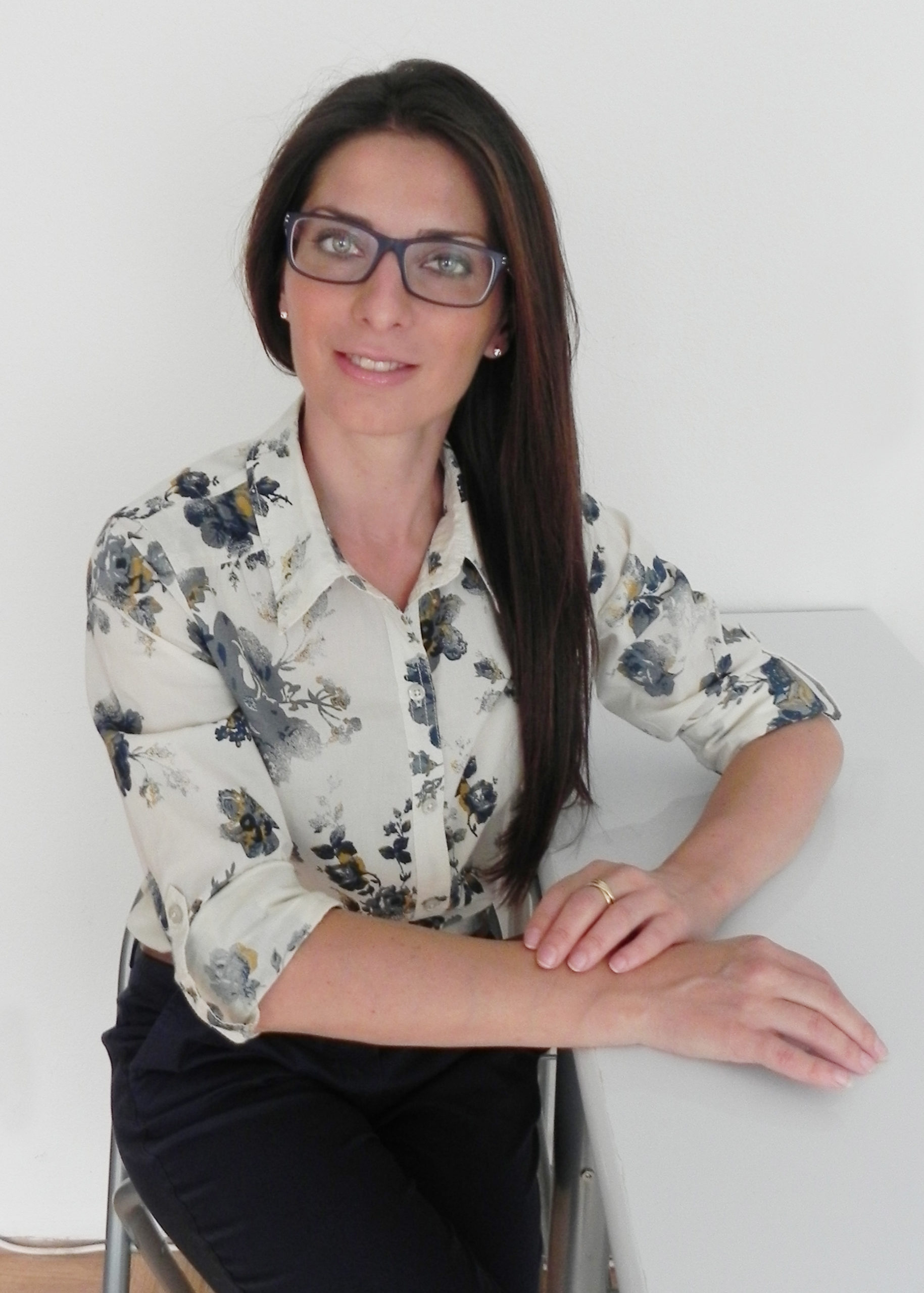 Other people are always welcome.

General assembly
If you would like to be informed about the next general assembly, and we will send you the details, once we have them.
Newsletter
We would like to stay in touch with you. Please sign up for our Newsletter .
Donations
You have donated in the past and we thank you for it. With your help we were able to finance medicines, medical aids, vitamins and vital operations for orphans in Ukraine. We have also been able to improve living conditions by rebuilding sanitary facilities, among other things.
so that we can inform you about our bank account or other possibilities to continue donating for the children in Ukraine. Many small donations make a big difference. Thank you!