Diapers for boarding school in Zurupinsk
ZuBS has already gotten two times additional help from physiotherapy doctor's office in Nurnberg. The chief doctor of the office Inna Vakarchuk and Natasha Dobrzhynska gather different care products and diapers for children. The first set was delivered during Francoise's und Christophe's visit (they also bought 10 XXL packages of diapers for children).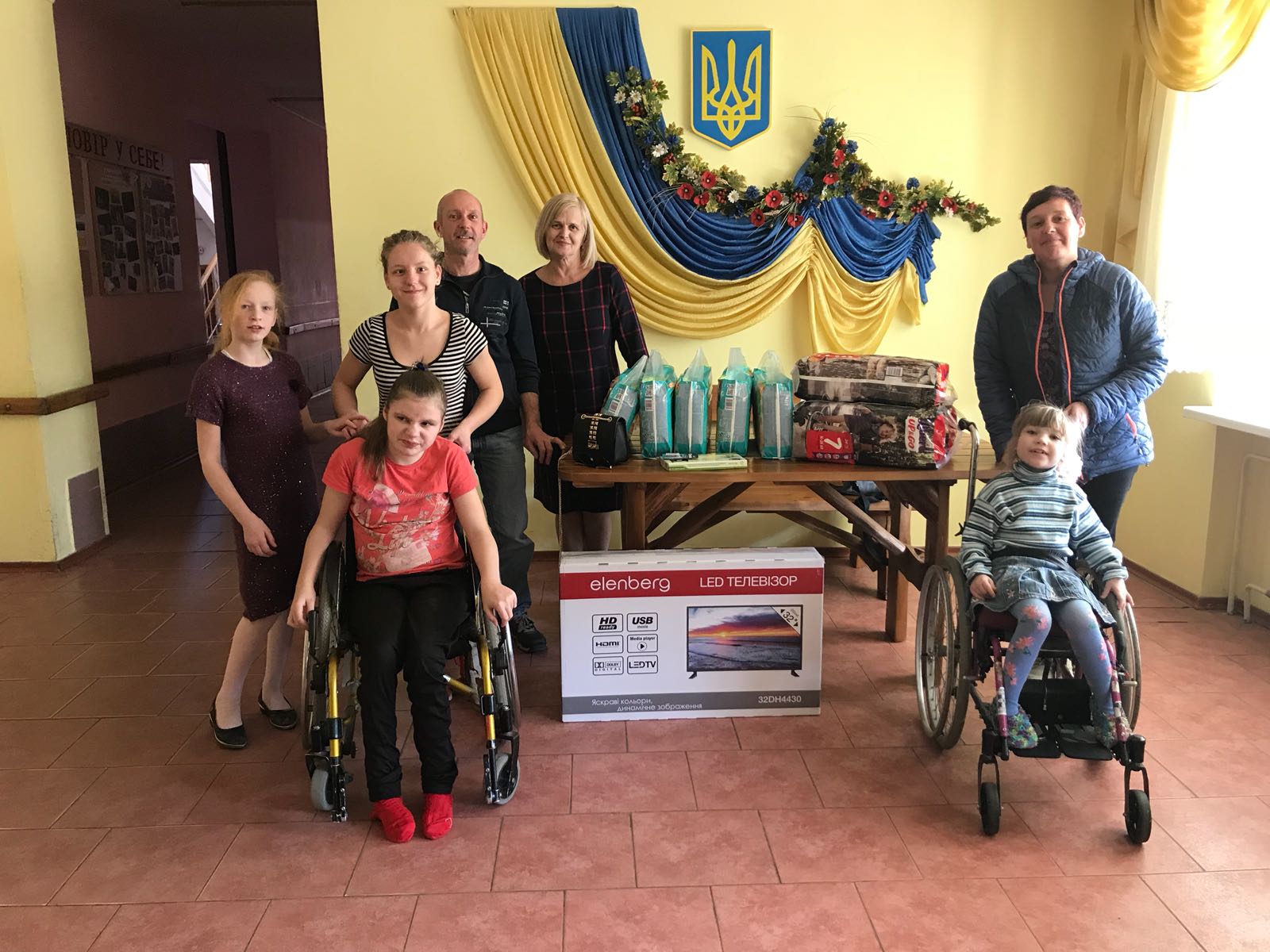 The second delivery consisted of 18 big packages of diapers and the whole bunch of clothes, which Inna's customers gathered and sent to ZuBS.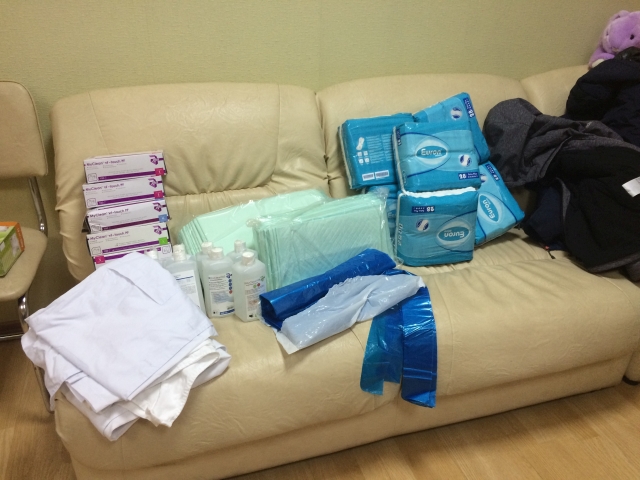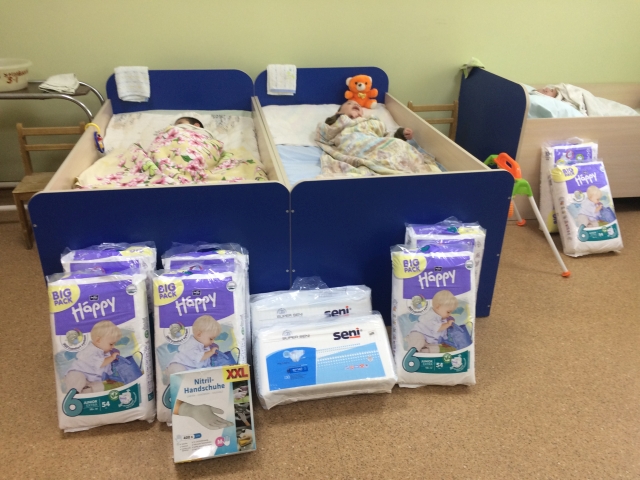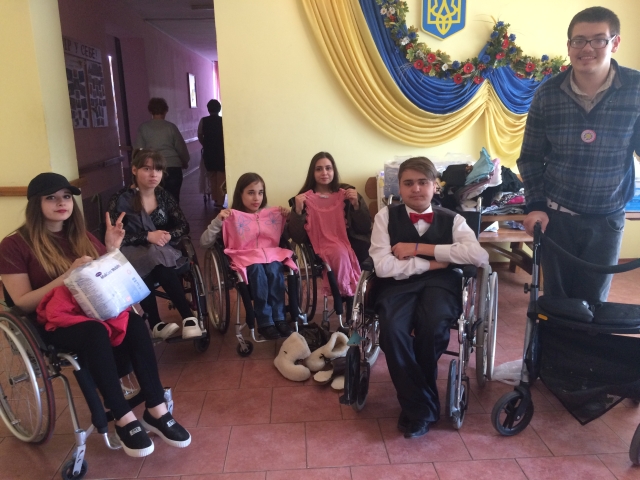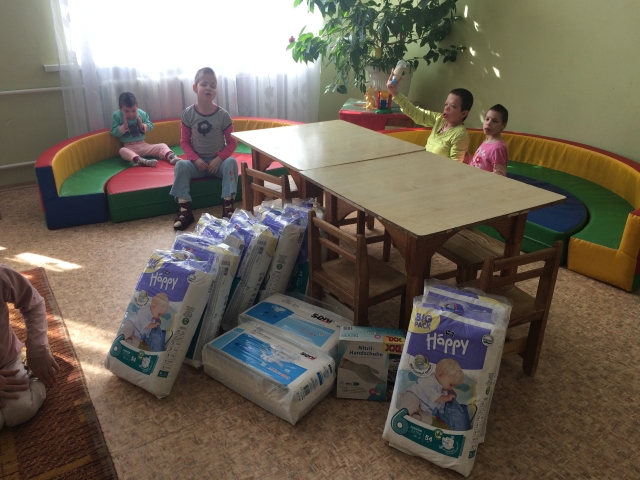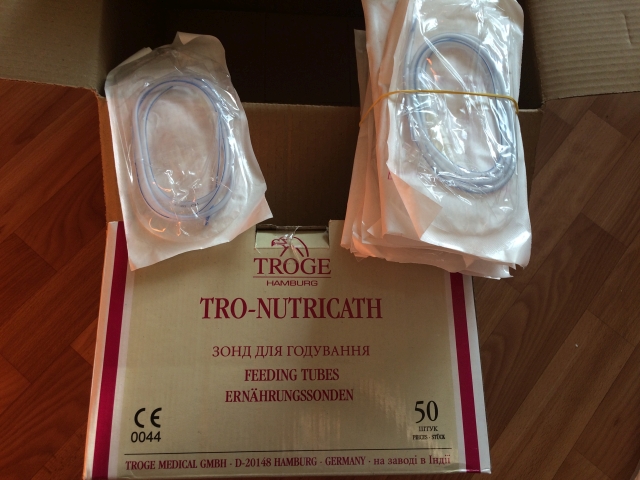 Besides care products, and diapers we finally managed to buy 76 feeding tubes for severely disabled children, who don't have a swallowing reflex. The tubes were paid by Veronique and Joseph.
We heartedly thank everybody, who helps these poor children.
Please visit this page to find out how you can donate!
Or just click on the "PayPal Donate" logo on the right column.
Thank you so much in advance!