Tina and Rinat went to Kiev
Vika travelled to Kiev with Tina and Rinat arrived in Kiev from Kremenchug with his nurse. Together they all went to hospitals in Kiev for checkups.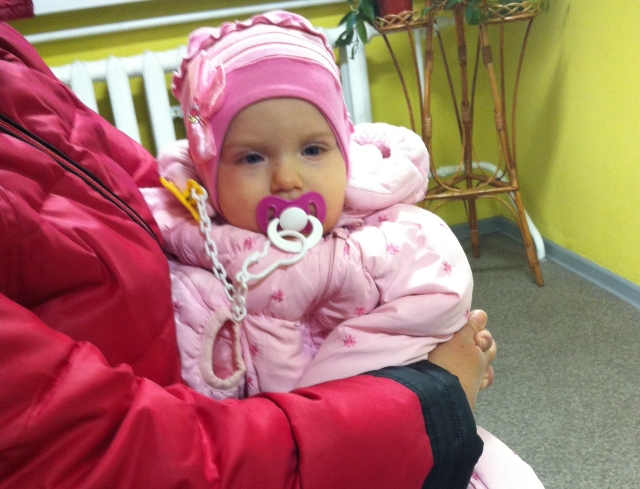 Tina from NBH: in the morning Vika, Tina and her nurse went to Genetic Center in Kiev where they were kindly met by the chief doctor. Already without results of the tests, she said that diagnoses by local doctors were most likely wrong. She did not find any signs of any genetic syndromes and was sure that blood tests would confirm this. Tina has infantile cerebra paralysis though and will still need our support. We will get blood tests results in a month and then will discuss again what can be done for the child. Otherwise the girl is a little angel, totally in love with her nurse.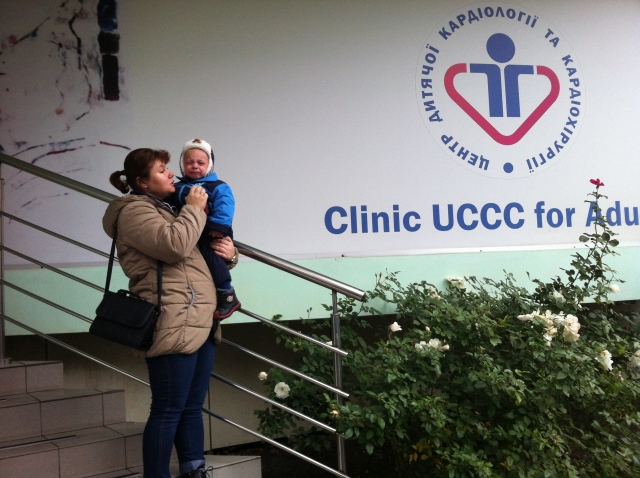 Rinat from KrBH: Vika and the nurse took Rinat to Kiev's Cardio Center (KCC) and it was confirmed that the boy needs a heart operation. They suggested using the method of endovascular treatment. By this method a little "spring" will be moved into his heart through arteries; their it will be opened to cover the hole. Good thing is that though this "spring" is pretty expensive, Cardio Center will give it for free. The operation is appointed for the week between the 6th and the 10th of November.
We will coordinate the next trip with an other child, to save money.
Thank you so much for all your help and participation.
Orphanages would not survive without you.
Please visit this page to find out how you can donate!
Or just click on the "PayPal Donate" logo on the right column.
Thank you so much in advance!