Little Sofia
12.07.2017: Updated news regarding "little Sofia" here!
Little Sofia was born with two serious diagnoses: congenital heart disease and cleft palate.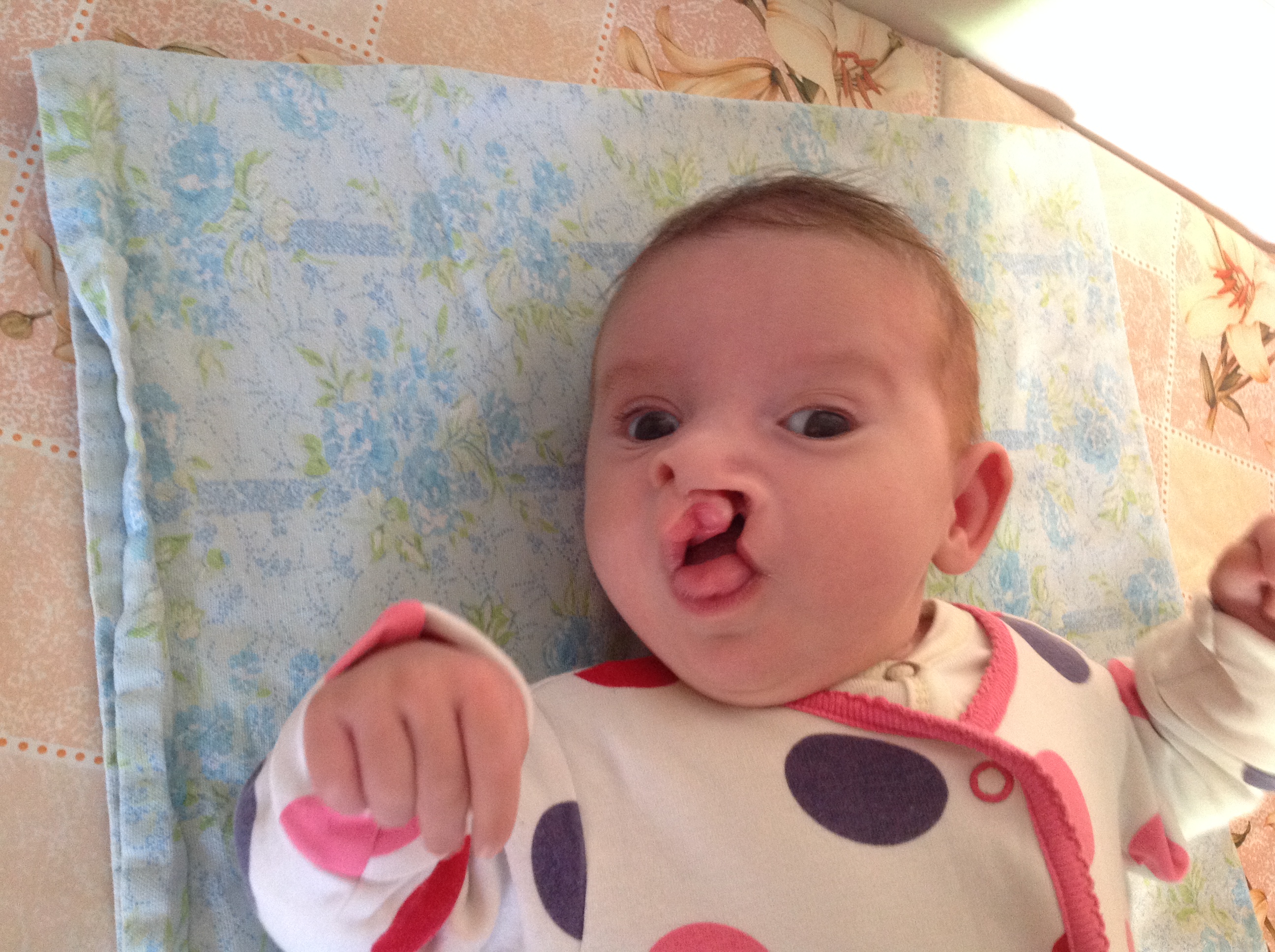 Without hesitation we have accepted Sofia immediately and we will support her during her treatment.
The girl is still too small for treatment in Kiev. Nevertheless, we have initiated the first medical examinations immediately. These lab tests are expensive and LAdS will have to pay for this.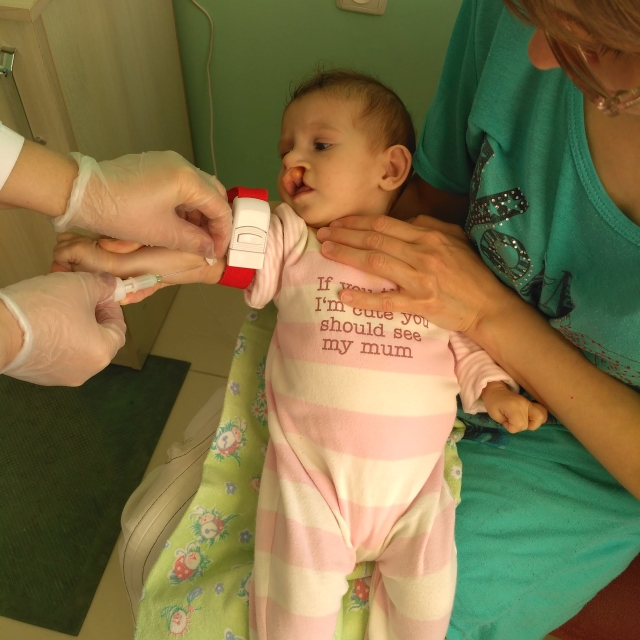 Update 12.7.2017
Little Sofia is going to travel to Kiev tomorrow. After a full checkup doctors will decide when she can be operated. But the operation can only be done when Sofia has gotten more weight. Unfortunately Sofia gains weight too slowly with standard food (the reason could also be her congenital heart disease). Doctors believe that the girl needs a special nutrition with extra high content of protein. And this costs extra money each month: US$ 150 (~ € 145 or ~ CHF 150) each month.
Please visit this page to find out how you can donate!
Or just click on the "PayPal Donate" logo on the right column.
Thank you so much in advance!