Montessori classroom in Kherson Baby House
Director Svetlana Petrovna of Kherson Baby House has received the mandate to carry out a pilot project of a Montesorri classroom, similar to the one we helped realize for Nikolaiev Baby House in 2006.
For more information about the classroom in Nikolaiev please read this article or that article.

One of the possible rooms for Montessori classroom is being refurbished.
The windows for the proposed Montessori classroom have been replaced already. This project was done earlier in 2007.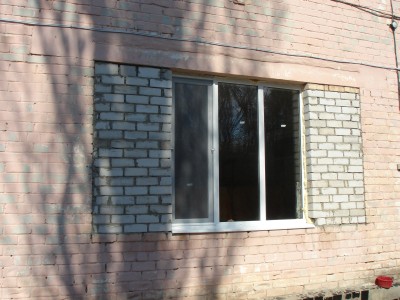 In order to fully refurbish one classroom and equip it with specific Montessori furniture and toys we need your donation.
The first estimate for this project is US$ 15,000 (~ € 10'900 or ~ CHF 18'000).
Please support this project. No donation is too small.