Viktoriya has cerebral palsy and needs therapy
Viktoriya was born in 2016. Here mother was very young at the time. At the age of almost 3 Viktoriya came to NBH for a 6 months treatment. After that time, her mother refused to take Viktoriya back. The court which very quickly deprived Viktoriya's mother her parental right, so the girl has got her status of the orphan.
In March 2022 together with the other children of NBH Viktoriya moved to Chernovtsy. She can walk only with the help of a walking assistance equipment.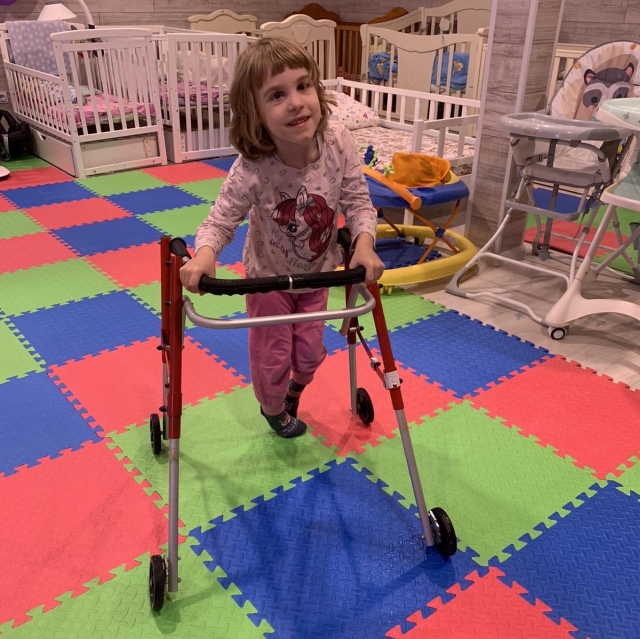 Regularly Viktoriya needs special course of supporting therapy. Before the war the prices were not that high and NBH could afford paying for it from ordinary budgeted money. Unfortunately not any more. One course of supporting therapy (distort injections) costs 7900 hrv (approximately 210 US$).
Nataliya is asking for help and to pay for Viktoriya's therapy course. Our friends from Svieta USA have paid the first therapy in December. Please donate, so we can pay for the next therapy.
Please visit this page to find out how you can donate!
Thank you so much in advance!