New projects for 2022 !!!
There are three big projects which we would like to realize in 2022:
– 2 projects at NHB
– 1 project at ZuBS
We need your help. Please consider to donate or sponsor one of those 3 projects. Thank you very much in advance!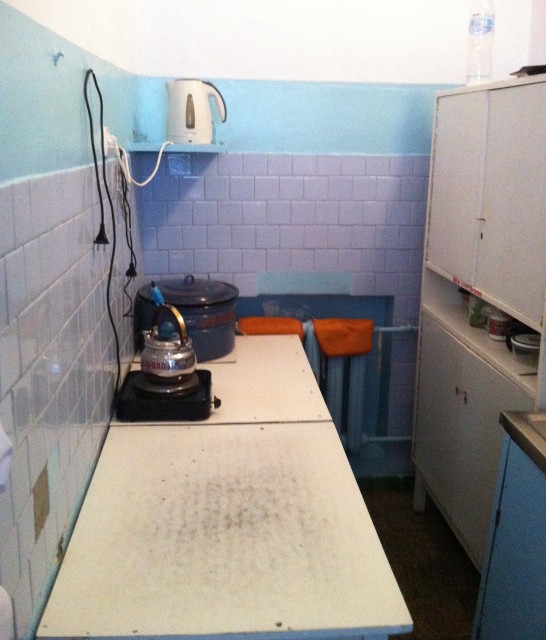 Nikolaiev
– The last two small kitchenettes in the groups at NBH need to be renovated. These kitchenettes are used to warm up food for children, to put children's food brought from the main kitchen into the plates, to cook snacks for caregivers, to keep snacks for children in case a child wants to eat something between main feeding hours, to wash up children's dishes. It costs about 2500 € to repair each Soviet-style kitchenette completely. The estimate cost of the whole project is 5000 €.
– The room of ergo therapy or occupational therapy. This therapy is essential part of the process of rehabilitation of a child. It focuses on maintaining and using personal abilities necessary for casual daily work. Ergo therapists of the orphanage help children to overcome difficulties in functioning and autonomy in the child's life routine: hygiene, clothing, food, socialization, leisure, travel, etc. With another words a child in a playing form will be taught to solve the problems and challenges it will face in everyday life. It will learn to do the things, which children who live in the families, do everyday with their parents.
The room will be divided and equipped in different zones which will imitate different life situations: for example shop or railway station and a child will be taught to react and behave
accordingly. The estimate cost of the project is 6000 € which include the renovation of the old Soviet-style veranda and equipping of the room, but does not includ the costs of the training courses for ergo therapist.
Zurupinsk
– Bathroom for bed bound children at ZuBS. We did a similar project in 2017-2018 and completely repaired the bathroom in the group for severe disabled children. The rebuilding of one more bathroom in the other group is very needed. The estimate cost of the project is 10.000 €
All three projects are very useful and needed. We rely on your help and support and hope we will be able to realize all three projects this year with your kind donations.
Thank you so much in advance!