Natasha's family has found a flat
On Monday August 16th, Natasha, Rosa and Liocha moved into their 1 room flat, that Galina (Galya) managed to find for them.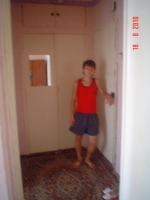 Liocha in entrance hall


It has not been easy, but Galya was able to organize official registration of Natasha with her new born child Rosa and to find a nice little flat not far from Natasha's school.

In our May article we wrote: "…it was clear to us, that we wanted to help the teenagers to start a family and live all together". Now in August we can say: mission accomplished. It is now up to the two teenagers live together and organize their life as a family.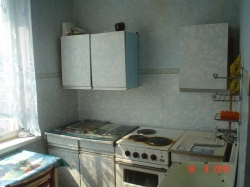 Kitchen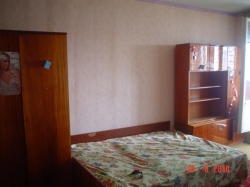 Bedroom


A big THANK YOU to the Swiss lady who committed to pay flat renting fee for the time being. Let's hope Ukrainian government will pay for this small flat pretty soon. We are aware that Ukrainian paper work can take very long. We will see. We shall report progress for sure.

You can read previous posts about Natasha below:
1st visit to Natasha on May 21st, 2010
Rosa is born on July 13th, 2010