Bogdan needed urgently a heart operation
Olga Ivanovna, the director of NBH in Nikolaiev, has contacted us in July and requested urgent assistance for newborn Bogdan. Due to heart deformity 'tetralogy of Fallot' his life was in danger.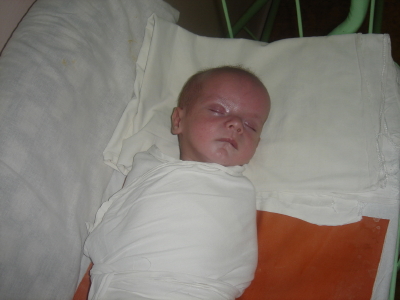 The health status of Bogdan was so unstable that he could not move from maternity home of the hospital to NBH. Chief doctor urged a speedy operation in the Kiev Cardio Center (KCC).

The unstable condition of Bogdan required an additional doctor for transport to Kiev (in addition to the usual nurse). It was decided to take the mini-bus of NBH and make a joint trip for both Bogdan and Nikolay. Unfortunately, the mini-bus had an accident and thus the departure of Bogdan was delayed.
Finally, on August 4th, the trip was carried out using the new LAdS car without further complications.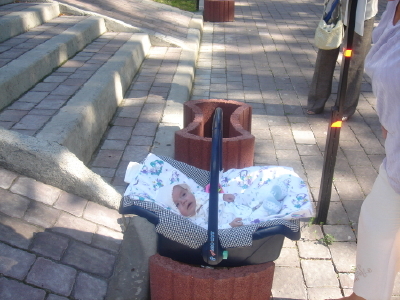 Shortly after arriving at KCC, Bogdan had a heart attack and he was immediately taken to intensive care unit to reanimate.
On July 29th he was operated during 7 hours and everything went well. Bogdan could already leave the intensive care unit together with his nurse on August 1st.
And 10 days later Vika returned to Kiev to pick him up and bring him back home to NBH, where Bogdan can now grow up normally and without danger to his life.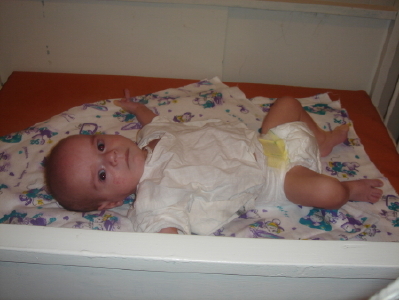 Thanks to your donations we were able to finance the rescue of Bogdan immediately. Thank you very much!
Further donations are always welcome, because it is quite possible that we will soon have to save another "Bogdan".