NBH: Director Nataliya Grigorenko
At the beginning of December Nataliya Grigorenko was appointed as new director at NBH. She has already started her work.
We are looking forward to working with Nataliya Grigorenko in the coming years.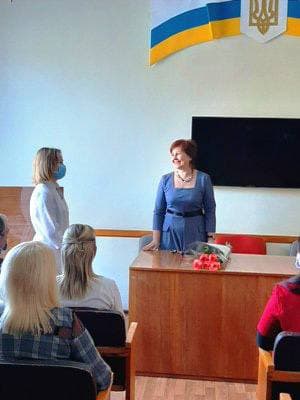 Olga Ivanovna has retired after more than 30 years as the chief physician at the Nikolaiev Infant Orphanage (NBH). Thanks to her tremendous efforts, NBH has become one of the best medical centers for children with special needs and orphans without parental care in Ukraine. Olga Ivanovna was always one of the first to try new methods and realize progressive ideas on treatment and education of children.
We are grateful if you continue to donate so that we can successfully fulfill our mission in the future.
Please visit this page to find out how you can donate!
Thank you so much in advance!