Natalya needs to go to Kharkov
Update 13.9.2020
Nataliya had a successful operation last week. Now the child has to wear this terrible plaster construction for a while. We decided to transport Nataliya back to Nikolaev. Here she gets better care.
Then we have to bring the girl back to Kharkov for an inspection and to remove the cast.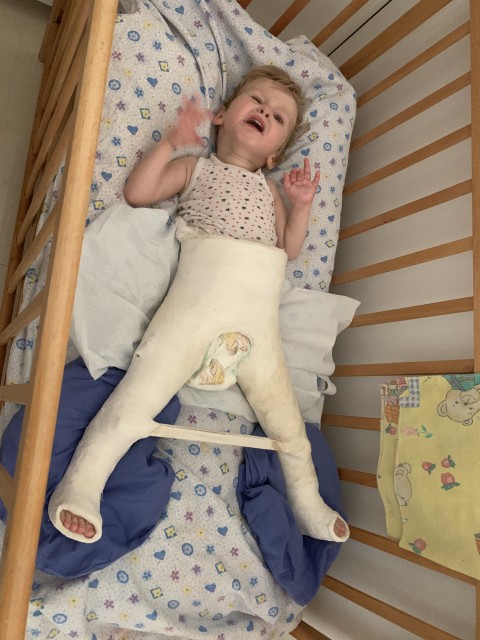 18.8.2020
Natalya has congenital hip dislocation and – at age 3 – cannot sit nor walk by herself, also she is really trying and willing to do so.
We need to buy train tickets and pay a nurse to acompany Natalya and stay with her at the hospital in Kharkov.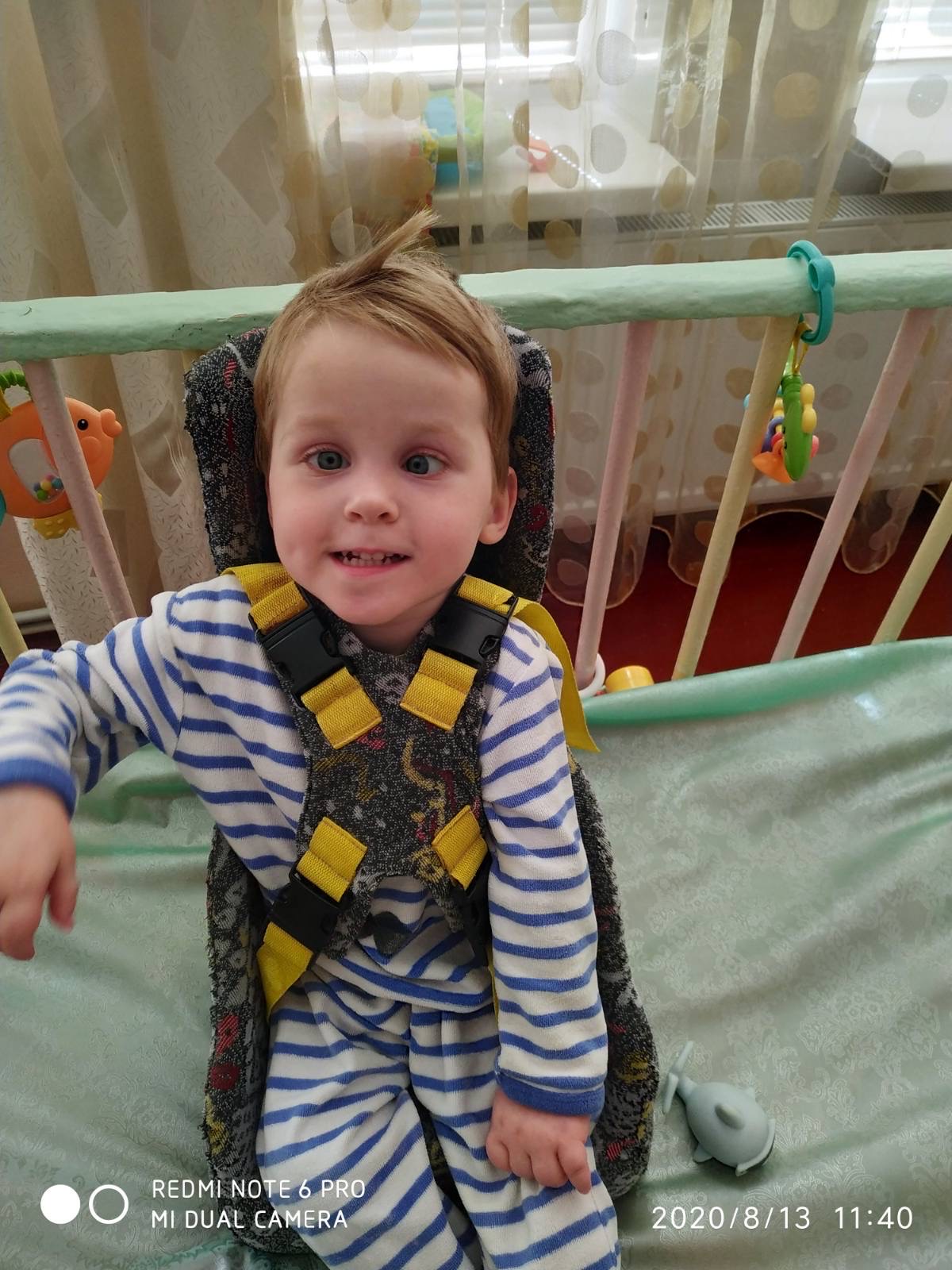 To enable developing her walking abilities, the girl needs to be operated. She must travel to Kharkov's Institute of Orthopedic. Her operation is planned for the beginning of September 2020.
Please visit this page to find out how you can donate!
Or just click on the "PayPal Donate" logo on the right column.
Thank you so much in advance!