Kremenchuk laundry renovation is finished
We decided last May (see article here) to refurbish Kremenchuk Baby House laundry together with OBS. Most of the work has been done and the main laundry room is now finished.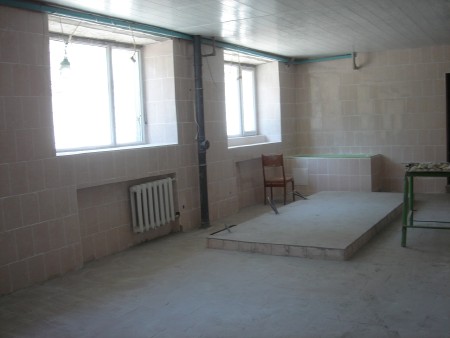 Work has been realized very fast during May by a team of qualified workers from Nikolaiev. The whole plumbing, electricity, floor, walls and ceiling have been redone in the main laundry room. Director Lydia managed herself to organize funding for laundry equipment which was temporarily installed in another orphanage room to be able to ensure minimal laundry services. She also managed to get state funding to refurbish all other rooms of the laundry (drying, ironing, locker and folding rooms). This work is ongoing now and as soon as it'll be finished, washing machines and dryers will be moved into the completely renewed laundry. More pictures are available here.
That's one more laundry refurbished to all parties satisfaction. Collaboration with OBS went just perfect and Vika proved her professional and tenacity skills in managing such a project one more time.