Tuberculosis tests for Zurupinsk
Boarding school in Zurupinsk has to test the children for tuberculosis, but has no money to buy these tests. In March, Les Amis de Svieta was asked if we could pay for these syringes (27 boxes).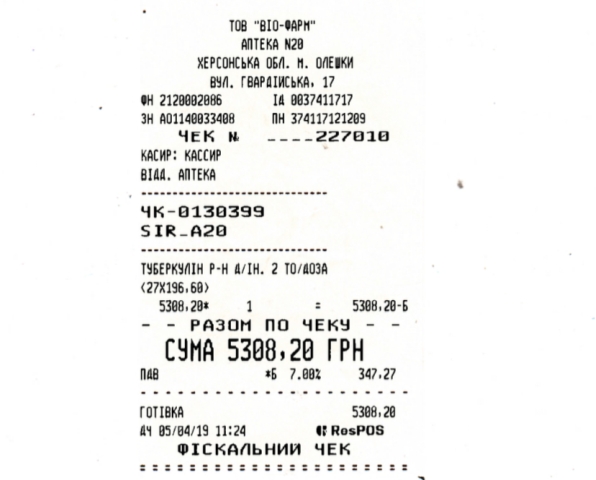 Of course we wanted to help.
As so often in Ukraine these syringes were in the end more expensive than expected. The inflation in Ukraine is sometimes dramatic.
Please visit this page to find out how you can donate!
Or just click on the "PayPal Donate" logo on the right column.
Thank you so much in advance!