Robert needs our support
The boy was born in March of 2019 in Zhitomir and abandoned by his mother right after birth. Robert suffers of a whole list of things: congenital cerebral palsy, psycho-motor developmental delay, fused toes, congenital deformity of the head, irritable bowel syndrome, cardiomyopathy, atrophy of the optic disk.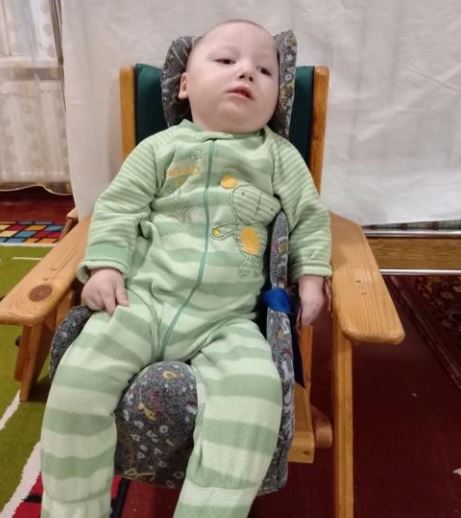 Till June 2021 he was living at Zhitomir's baby house. Unfortunately this establishment did not have necessary means to help the child and his state was getting worse. It was decided to transfer Robert to Nikolaev's baby house (NBH) where he lives since June 2021 and his state is getting better but he still needs serious treatment and rehabilitation.
In Spring we may also have to take Robert in spring to Kiev's children's hospital and Institute of orthopedics for consultation.
Nataliya (Chief doctor of NBH) would like to buy medicines he needs, pay for supportive therapies und provide him with better nutrition. This will cost €50 per month.
Thanks for supporting this project with a donation!