Sofia needs to go to Kiev
16.8.2020
Sofia suffers from multiple issues, most obvious is her shortened right arm and her right hand, then kidney problems and mental, motor, psychological delayes. Since birth, she doesn't have a proper esophagus.
She needs to travel to Kiev for this operation. We hope, operation will succeed and Sofia will be able to eat normal afterwards.
We need to buy train tickets and pay a nurse to acompany her and stay with her at the hospital in Kiev. Please help!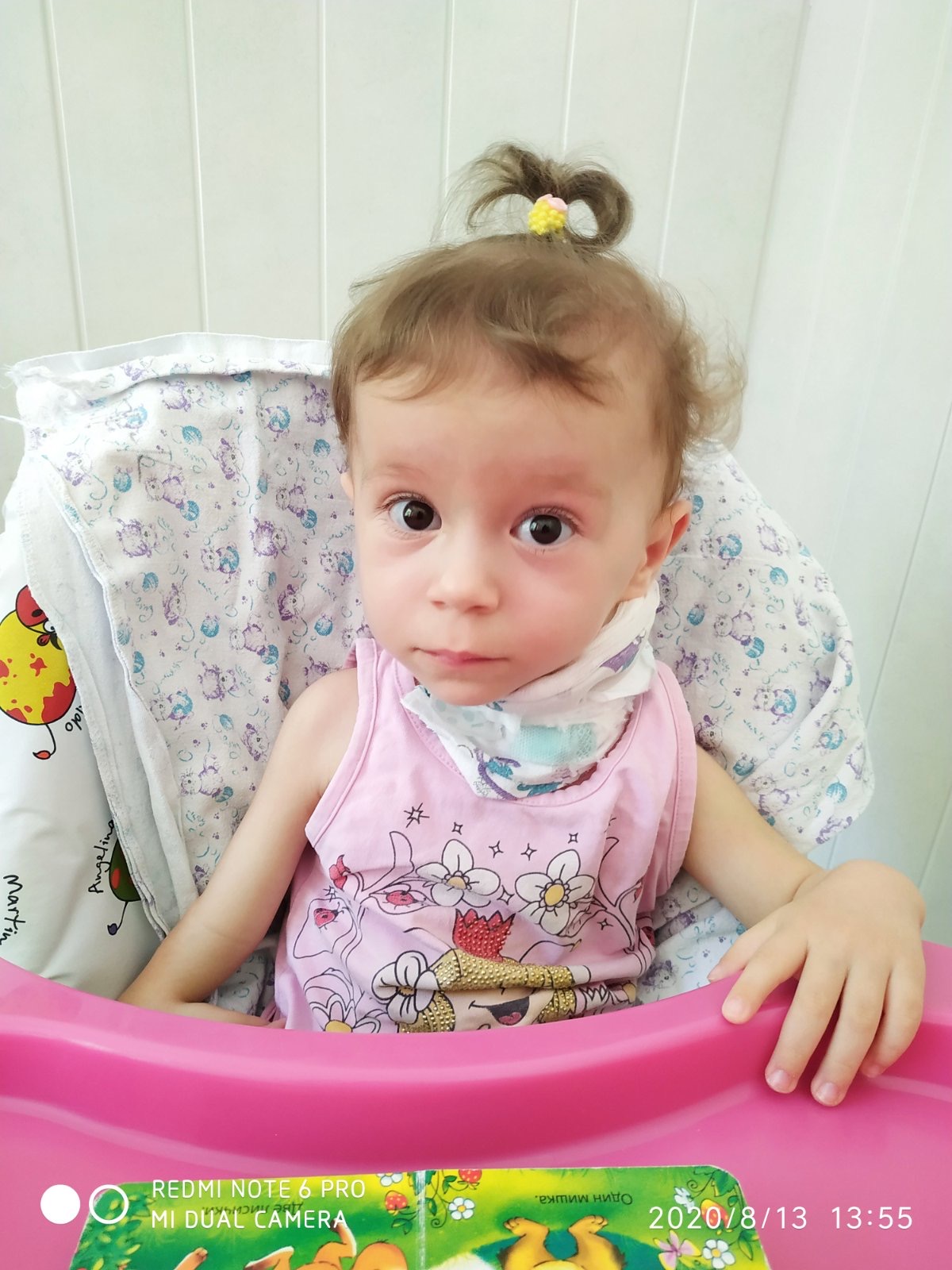 Sofia is now more then two years old. After the first operation in June 2019 Sofia has grown a lot, as you can easily see comparing previous pictures.
August 2020
Because of Corona quarantine Sofia's trip to Kiev had to be canceled a few times. Now it is planned to bring her in September 2020 to Kiev Institute of children's surgery, where she will be operated.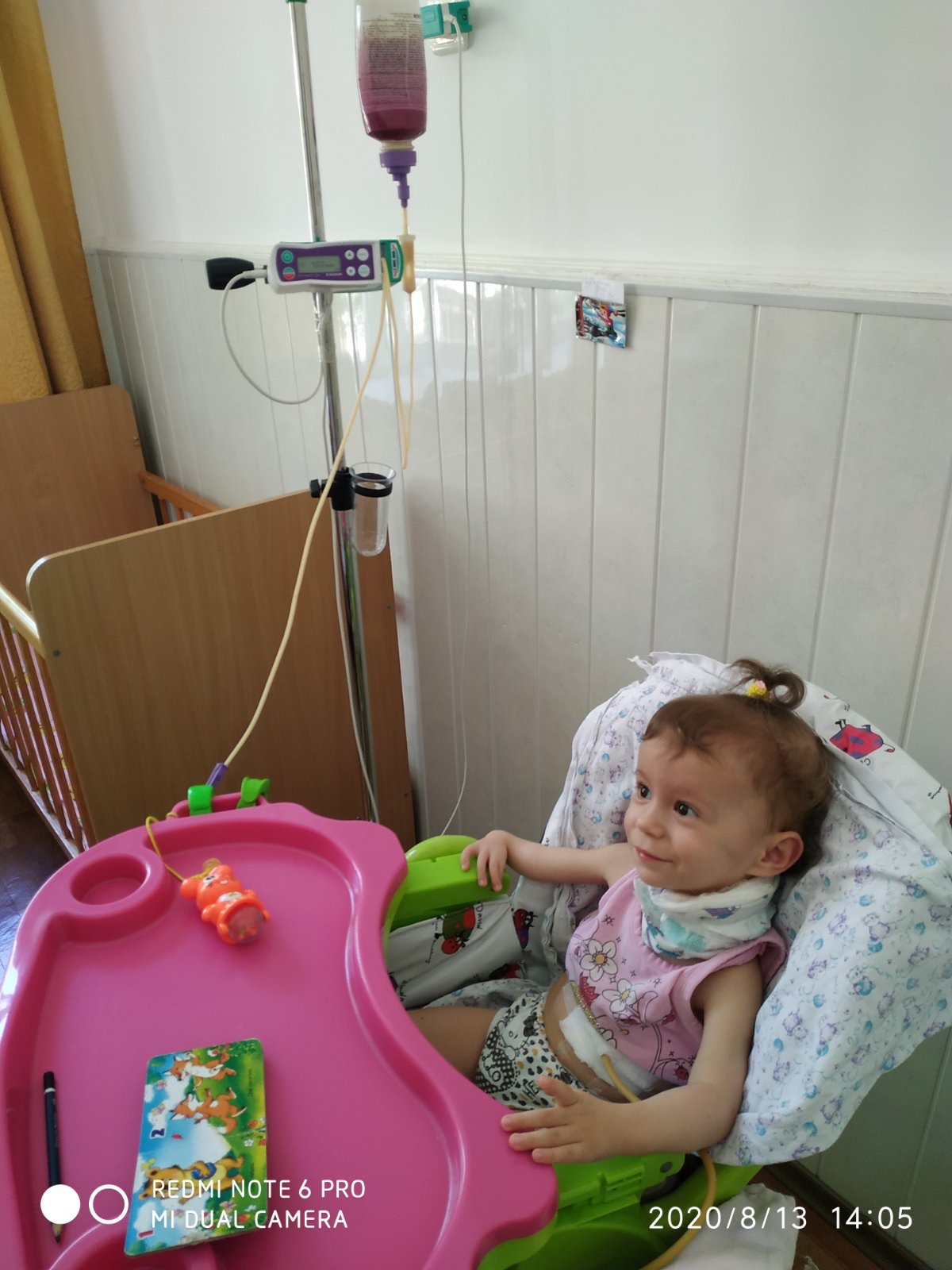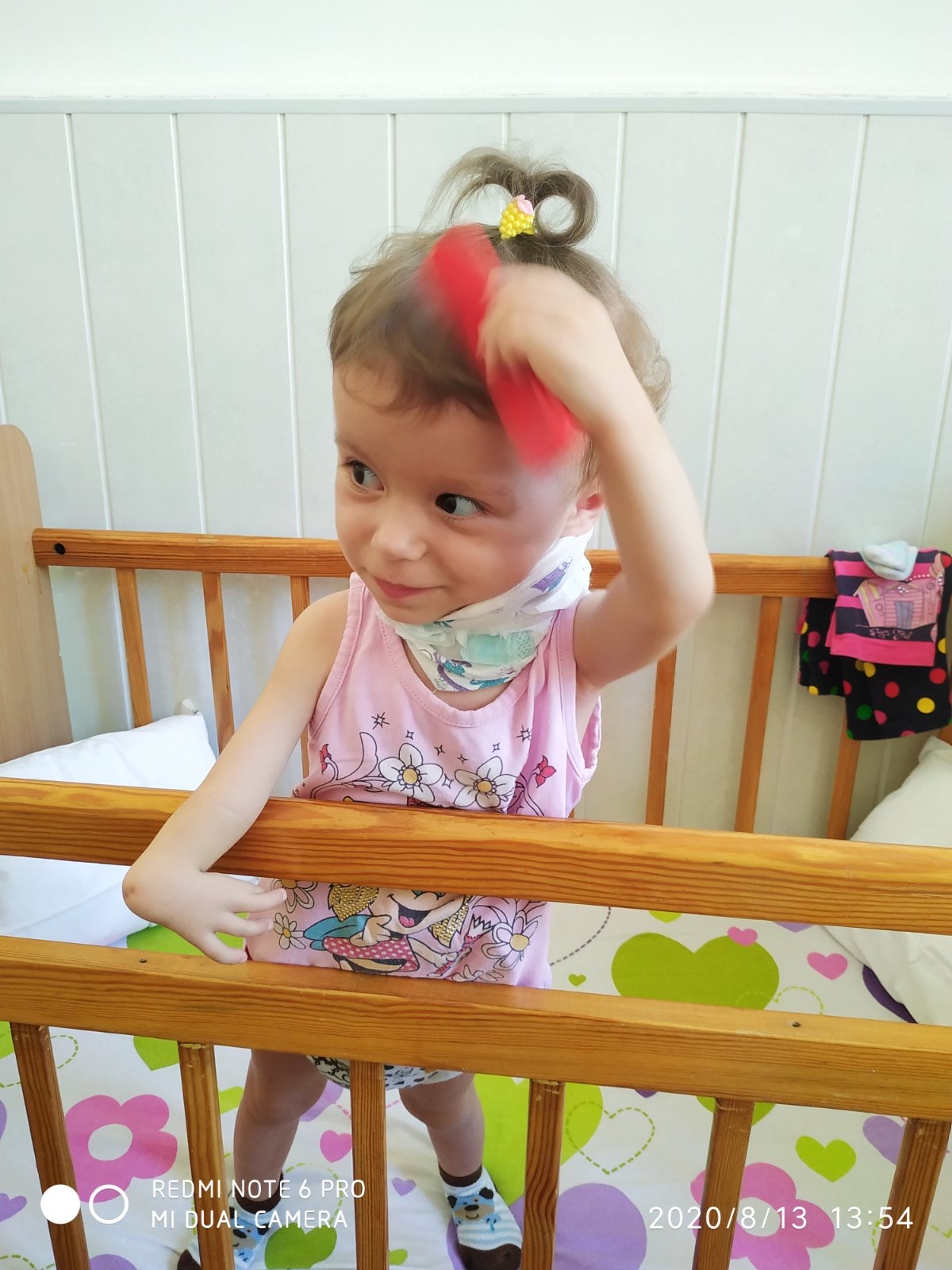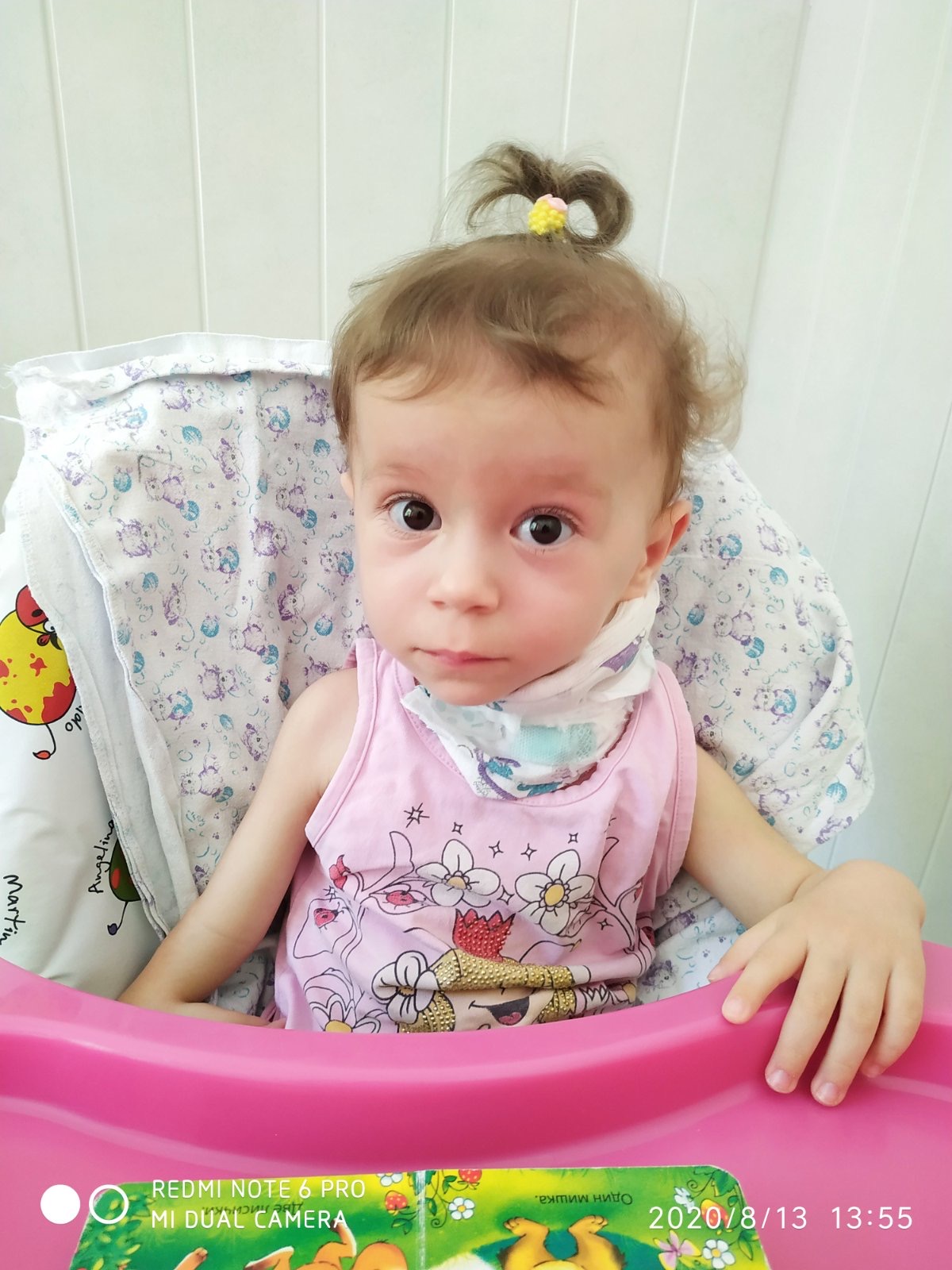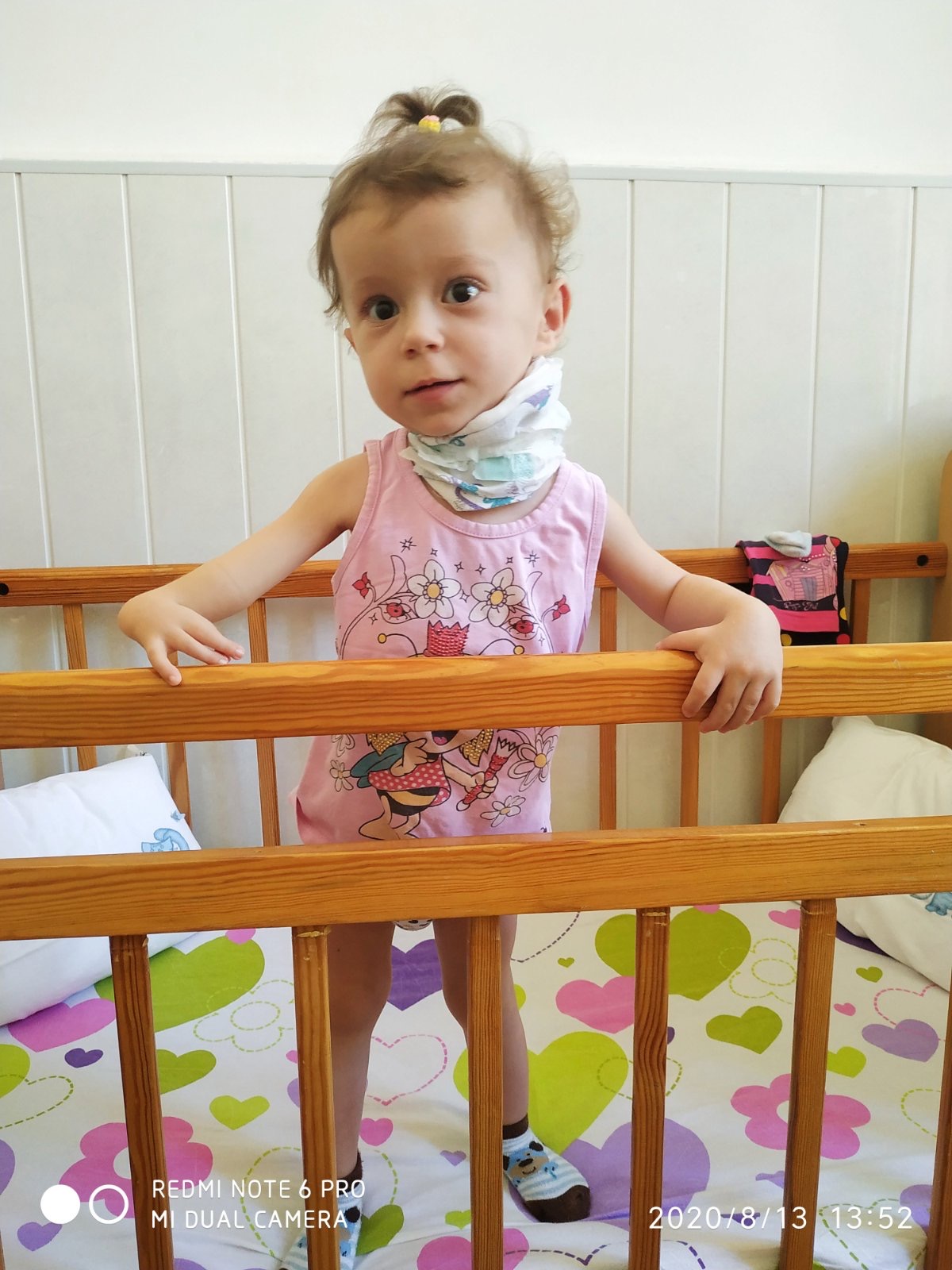 November 2019
It is time to take Sofia to Kiev for the first consultation after the operation in June and decide about the next steps in her treatment.
Sofia spent two weeks at Institute of children's surgery in Kiev. Her doctors did numerous examinations, changed her feeding tube for better one but still it was decided not to operate her at that time. Sofia was still too small for such a serious operation and the risk was too high. So she came back home to NBH right before the holiday season.
Updated news 9.6.2019
Good news: little Sofia was operated. Surgery was performed in two steps and now the girl has a new esophagus. Almost a month after surgery, the child is still in hospital, but it heals quickly.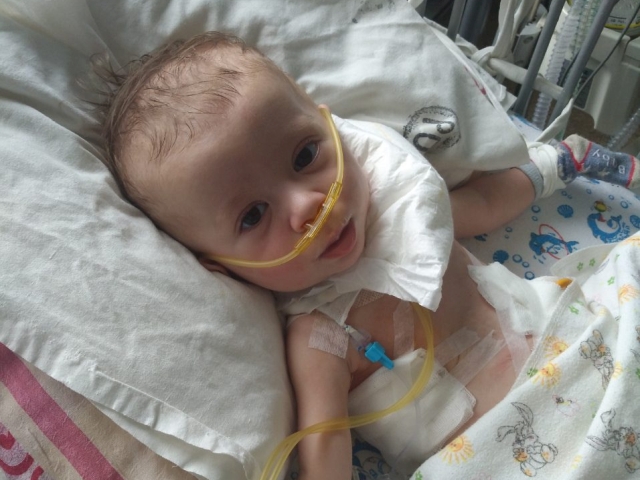 28.3.2019
This poor child is born with several pathologies, as you can see from the pictures …
We will have to wait before we can bring Sofia to Kiev. The tube which she has instead of esophagus is really difficult to be taken care of. It must be kept very clean and "washed" all the time, otherwise the girl can get infection.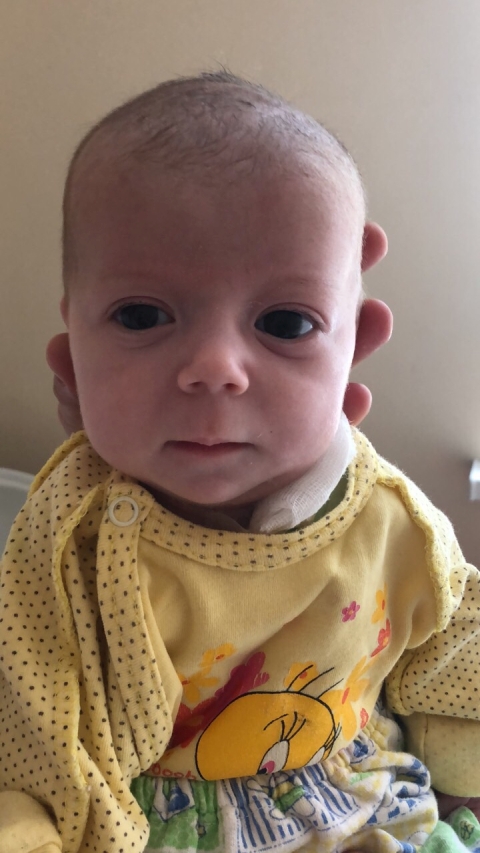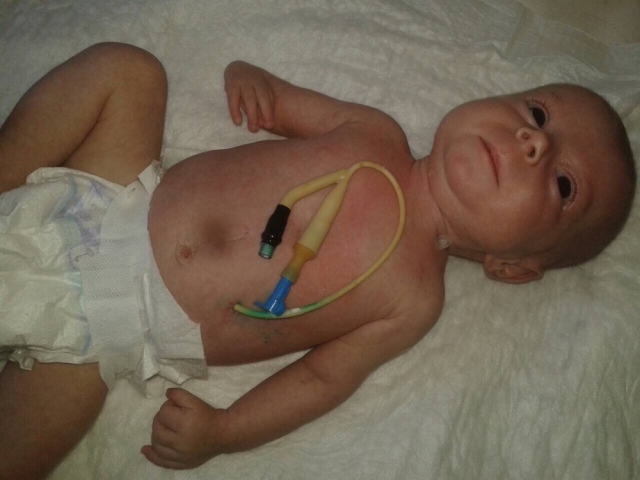 The plan is, to ask institute of gastroenterology to send a doctor from Kiev to Nikolaiev so he could examine sofia in order to plan the operation or define the sequence of operations needed.
This will cost a lot of money.
Please visit this page to find out how you can donate!
Or just click on the "PayPal Donate" logo on the right column.
Thank you so much in advance!